Author Donald Brown to Speak at JSU Library Oct 21 on Infamous "Torso Murders" Case
10/10/2016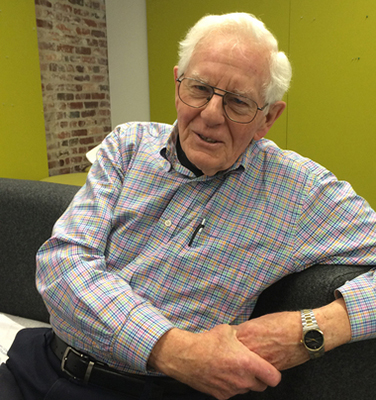 Author Donald Brown will be on the JSU campus on Oct. 21 to discuss his new book, "Mr. X and Mr. Y." (courtesy)
In 1959, Calhoun County and the surrounding area was shaken by what Birmingham News management called "one of the South's most terrible crimes" – the Viola Hyatt murders. Nearly 60 years after covering the gruesome story as a young reporter for the Birmingham News, Donald Brown has returned to the scene of this infamous crime with his new non-fiction, "Mr. X and Mr. Y." 
Brown was a fresh graduate of Birmingham-Southern College when he was assigned to cover what became known as the "torso murders." Alarming reports emerged from Calhoun, Cleburne, Etowah and St. Clair counties in late June 1959 when, in small communities like Steel and Whitney Junction, residents began making grisly discoveries: the body parts of what appeared to be two male victims, who had been butchered and strewn across the four counties. For nearly three weeks, fear gripped the surrounding area as law enforcement and reporters worked to unravel the case. 
Without giving too much away for readers unfamiliar with "Mr. X and Mr. Y," the case was put to rest decades ago, but the story laid wait among Brown's writings in an envelope labeled the "torso murders." Eventually, time saw fit to resurrect this macabre Southern crime narrative.
"This story called to me over the wide span of a career, saying, 'Don't let it go. You were there. You're capable. Do it,'" Brown recalled.
As a result, in the spring of 2015, he gave up an adjunct position teaching advanced journalism at the University of Alabama to once again become an investigative reporter and go after the story "full bore," turning over countless rocks for new information and sources.
"One file would lead to another, one person would point me to another, and over a year of travel and research a full story began to take shape," Brown said. 
At the center of that story are the three principal characters – Viola Hyatt, the murderess; and Lee and Emmett Harper, the victims -  who have almost stepped out of the realm of reality and into a Southern tale reminiscent of Faulkner.  
 "The result is a non-judgmental depiction of Viola, her victims and other keys to the crime. That is what I wanted, and readers agree, so far," Brown said. "It is a story that stands on its own." 
The story also plays well on stage. The 2014 Southern Playwrights Competition winner "To Tread Among Serpents," by Kelly McBurnette-Andronicos, is loosely based on Viola Hyatt. In 2015, the JSU Drama Department hosted the world premiere of the play, which was received with enthusiastic reviews.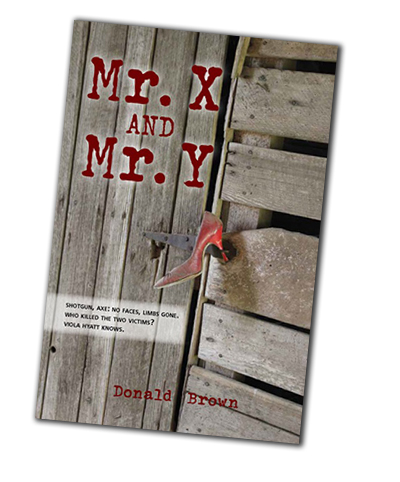 Following his time as a reporter for the Birmingham News in the 1950s-1960s, Brown was executive editor of the Florence Times-Daily and the Tuscaloosa News for 15 years. He was editor of the monthly city magazine, "Birmingham" for 11 years. He is the author of "Forward, Ever," a history of Birmingham-Southern College, and authored, co-wrote, and edited nine other books. 
Regarding his transition from the newspaper to publishing, Brown states, "It's the work you do that follows you out the door to retirement, the contacts made, recognition gained, most of all your reputation as a person and as a journalist. All of that opened doors to writing freelance, editing others' work, and answering the call to write a bicentennial history of Birmingham-Southern, my first book. Bottom line –you have to have proven yourself. To aspiring authors, I say, 'Write something (doesn't matter what – long, short, real life or imagined) and ask someone you trust to be honest, have a look. It's the words that count.'" 
Brown and his wife Hannah have been married for 42 years. Hannah has three daughters from a previous marriage, and Brown has two sons. Together, they have five grandchildren and two great-grandchildren. He is an active member of First United Methodist Church in Tuscaloosa and taught journalism at the University of Alabama for six years. 
On Friday, Oct. 21, Brown will be at Jacksonville State University's Houston Cole Library to discuss "Mr. X and Mr. Y" at 7 p.m. Following his book talk, he will open the floor for questions and answers. This event is open to the public, and admission is free. Refreshments will be served.
Books will be available for purchase and signing at the event.
Read Donald Brown's Article: Why I Returned After 57 Years to Examine the Killings of Mr. X and Mr. Y  (source: AL.com)