JSU Associate Professor to Perform Musical to Support Genesis Scholarship
09/09/2016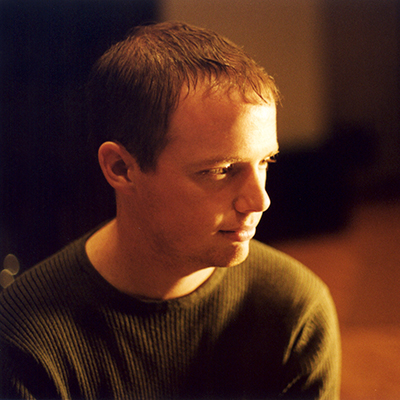 Dr. James Woodward (courtesy)
By Kaitlin Fleming
Jacksonville State University associate professor Dr. James Woodward will release and perform his second children's book, "Sophia and Her Ghost Friend," at the Genesis Concert on Sept. 18 at Mason Hall Performance Center from 7 - 8:30 p.m. This musical entertainment is an adventurous Halloween musical featuring friendly ghosts, monsters and ghouls. All proceeds from the sale of the book will benefit the JSU Genesis Scholarship.
The Genesis Concert features compositions and arrangements by JSU music faculty including Woodward, Dr. Dave Lambert and Dr. Gail Steward.
The Genesis Scholarship was established for undergraduate students majoring in music, who are first generation college students, to attend a higher-education institution. A record of service to the music department must be present, and students applying for this scholarship must have at least a 3.0 GPA or equivalent ACT/SAT scores. The scholarship recipients will be awarded their scholarships at the Legacy Concert in October.
Woodward is an associate professor of Music Theory and Composition at JSU, composer in residence for the Etowah Youth Orchestra and an award-winning author. He received his degrees from Arizona State University, University of Southern California, and the University of Wisconsin - Milwaukee.  
Woodward has written and performed in concerts, films, commissions and musicals. He has also collaborated with playwrights Melanie Martin Long and April-Dawn Gladu to create two children's musicals at the Georgia Shakespeare Company. He was the recipient of the 2012 Alabama Music Teachers Association Composer of the Year, the 2006 BMI Pete Carpenter Film Scoring Fellowship, the 2007 Kappa Kappa Psi Alpha Beta Chapter Commission Competition, a Meet the Composer Grant and a Fellowship at the Virginia Arts Festival John Duffy Composers Institute.
Not only is Woodward a valued member of the David L. Walters Music Department at JSU, children's book author, playwright and composer, he is also a concert pianist. He has performed in many recitals and concerts including guest solo appearances with the Classics Philharmonic and the Georgia Symphony Orchestra.
Woodward's first children's book published was "When Rebecca Woogie Came To Town." It received a bronze medal from the Independent Publisher's Book Awards. It was commissioned as a musical for Classics 4 Kids out of San Diego, Calif. in 2003. Woodward then published the musical in book format in 2009.
With "When Rebecca Woogie Came To Town," Woodward was able to go around to different schools, read and perform the book with several local orchestras.
"I hope to do the same thing again with this new book," said Woodward. "I'm also hoping to get something similar to the bronze medal my first book received."
Woodward is the father of two daughters and he says that is where he found the inspiration for his newest story, "Sophie and Her Ghost Friend."
"I watch TV with my daughters and around October we see all these loud and bloody commercials for horror movies. I have to dart in front of my daughters so they don't see that sort of thing," said Woodward. "I wanted to write something that was the Halloween equivalent of 'How the Grinch Stole Christmas.'  Basically, something fun and friendly for reading levels K-3."
For more information on Woodward's works or to order his books, visit his website.