Students Invited to Welcome Week 2016
08/20/2016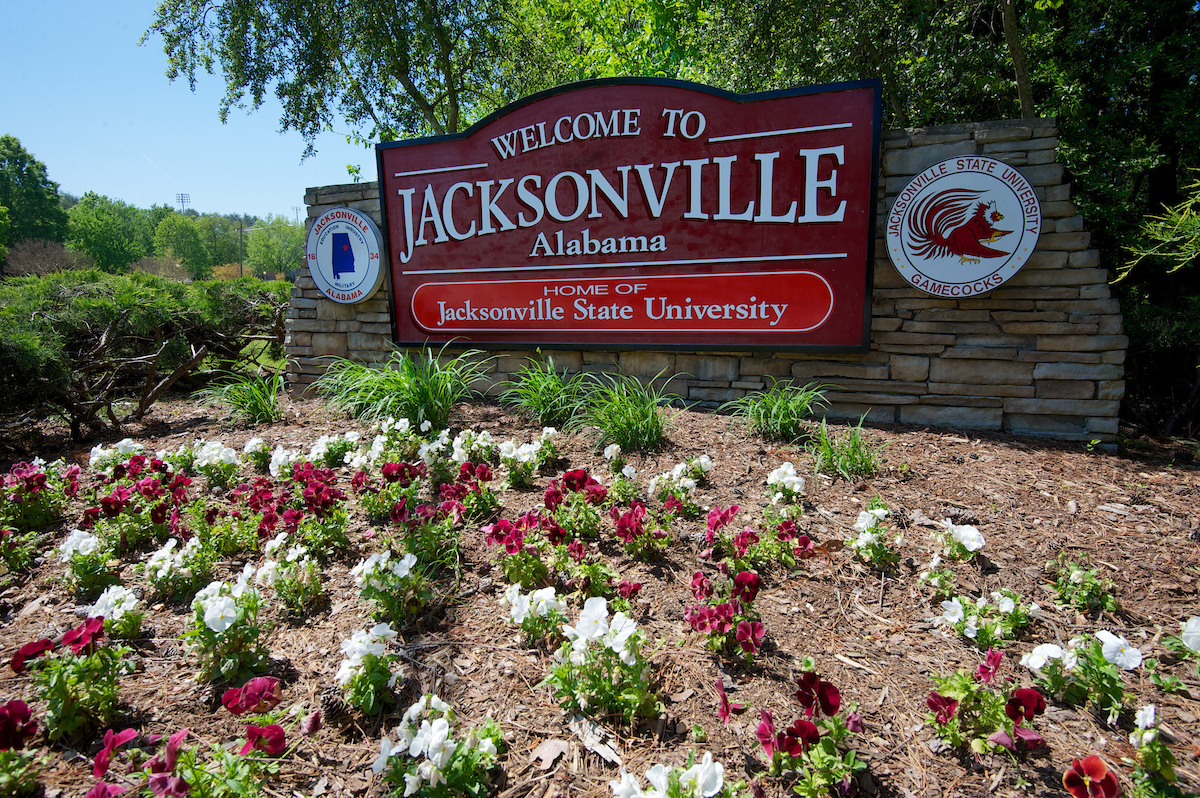 By Heather Greene 
With classes starting back at JSU, the sultry summer days in Jacksonville are about to fade into memory with the invasion of fall students, football tailgates, and all that comes with college life. Each August, in an effort to welcome students old and new, the Student Government Association, University Housing and Residence Life, Athletics and Counseling Services join forces to host Welcome Week – a week packed with free activities to kick off the 2016-17 school year.
Casey Payne, SGA Director of Publicity, has been hard at work helping to make the first week of school a blast for all Gamecocks. A senior English Language arts education major, she explained that her first Welcome Week as a freshman really helped "set the tone for a great year" and she hopes to be able to do the same for new students this year.
What advice would Payne give freshmen?  
"I would advise incoming freshmen to be as open and flexible as possible," Payne said. "It isn't always easy to be flexible in a new environment, but doing so will give an incoming freshman the opportunity to experience and get involved in new things every day. This is what college is about! Be open to that personal growth though new experiences as a freshman, and you will set the tone for a great collegiate experience."
Students will have plenty of opportunities to try something new as Payne suggests this week, as Welcome Week has a variety of options to choose from. Be sure to check out Get on Board Day – a clubs and organizations fair – on Monday night at Dillon Field following Freshman Convocation.
The full Welcome Week line up is as follows:
Saturday, August 20 
6-8 p.m. – The FreeStyle Funny Comedy Show, Pete Mathews Coliseum
Sunday, August 21
6 p.m. – Movie Night, "After the Fire," Leone Cole Auditorium
Monday, August 22
6:30 p.m. – Freshman Convocation, Burgess Snow Field
After Convocation – Get on Board Day, Dillon Field  
Tuesday, August 23 - First Day of Class
11 a.m. – 3 p.m. – Digital Caricature and Asian Name Art, Theron Montgomery Building (TMB) Lobby
4-10 p.m. – Beach Volleyball Tournament , Beach Court
Wednesday, August 24
All day – Meet the SGA and Resident Assistants, across campus
4-6 p.m. – Beach Volleyball Tournament, Beach Court
6 p.m. – Peer Ed Presentation "Getting the Semester off to a Good Start," TMB Auditorium
7 p.m. – 3-on-3 Basketball Tournament, Stephenson Hall
Thursday, August 25
6-8p.m. – Spirit on Mountain Street community pep rally and street festival. 
6:30-8 p.m. – Cocky Daze Block Party, Dillon Field 
10 p.m. - 12 a.m. – Cocky Dance-a-Thon, Stephenson Hall
For more information on any of these events, please contact the Office of Student Life at 256-782-5491. JSU would like to wish all students a great 2016-17 school year!