JSU Mourns the Loss of Board Chair and University Alumnus Jim Bennett
08/18/2016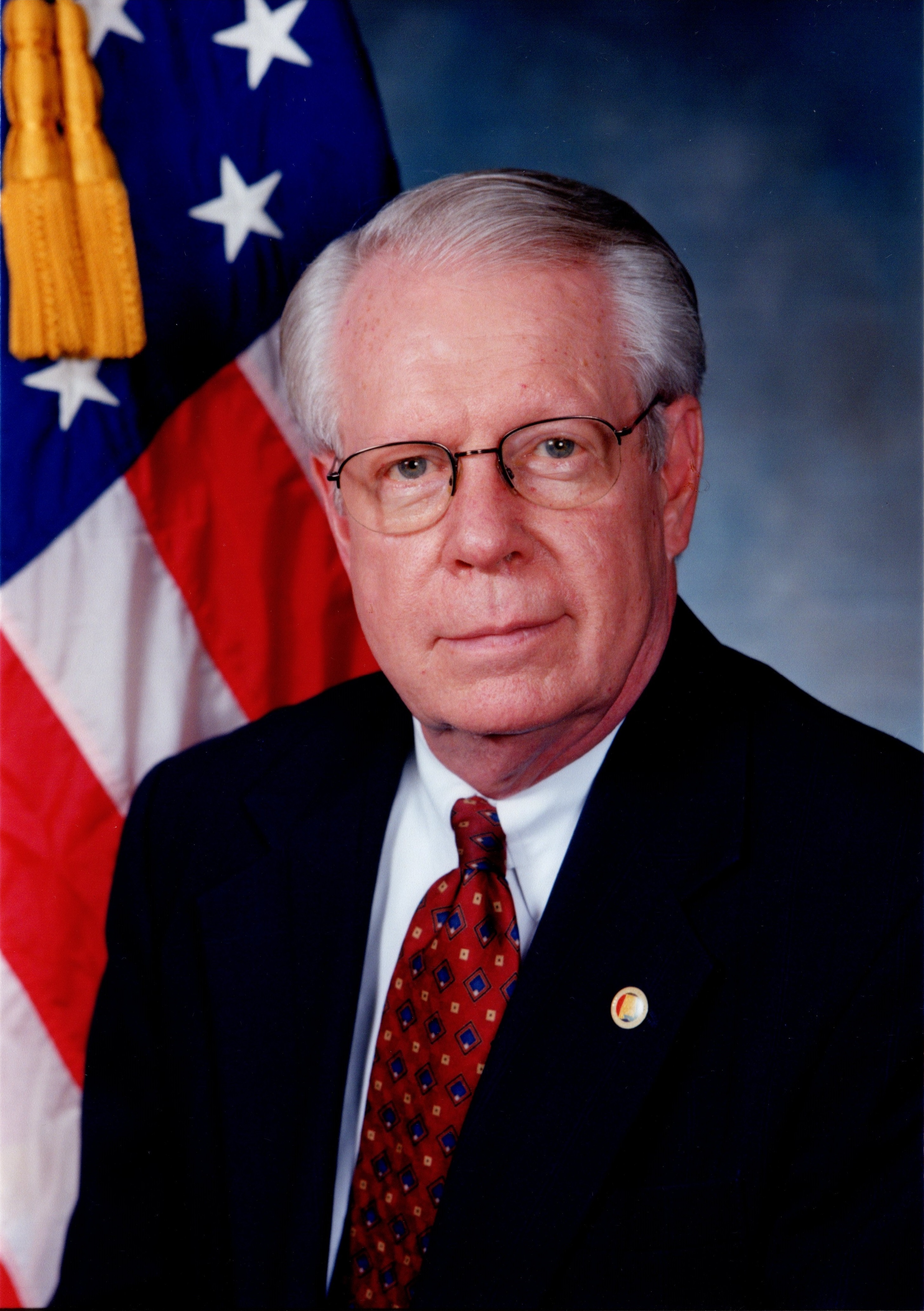 JSU is mourning the loss of Jim Bennett, chair of its Board of Trustees and a 1962 alumnus, who passed away peacefully on the evening of Aug. 17 following a battle with cancer.
"It is truly a sad day for JSU," said President John M. Beehler. "As a family, JSU mourns this great loss."
Bennett's relationship with Jacksonville State goes back more than 50 years, when he first enrolled as a freshman at the university. He was a highly involved student, serving as a representative in the Student Government Association and editor of the Collegian student newspaper, now known as The Chanticleer. He played trumpet and was an announcer for the Marching Southerners from the second year of its existence. He was also a member of Phi Mu Alpha, Three Keys and Omega Delta Pi. In fact, he was instrumental in bringing social fraternities to campus.
After graduating with his bachelor's degree in biology with minors in political science and history, Bennett became a reporter for the Birmingham Post Herald. He was assigned to the capital and covered the Civil Rights Movement throughout the 1960s, including the day in 1963 when fire hoses were turned on peaceful protesters in Birmingham. He interviewed such historical figures as Gov. George Wallace and Rev. Martin Luther King, Jr.
After leaving the news business in 1971, Bennett briefly went into public relations before his election to the Alabama legislature launched his career in public service in 1978. For more than 30 years, he served the state of Alabama. He was a member of the Alabama State House of Representatives from 1978-1983 and a member of the State Senate from 1983-1993. He was appointed Secretary of State in 1993 and was elected to the position in 1994 and 1998. He was appointed Labor Commissioner in 2003, 2006 and 2011. In 2013, he was appointed to serve another stint as Secretary of State, which he completed in 2015.
As a lawmaker, Bennett was a leading advocate of election reform and constitutional revision. He wrote many of the current day state election laws. He retired from public office in 2015 and was honored for his service by Gov. Robert Bentley and current Secretary of State John H. Merrill on March 18, 2015 during a special ceremony at the capitol building. On August 15, 2016, Gov. Bentley presented him the Governor's Cross – only the second time the governor has awarded the medal.
Bennett served on the JSU Board of Trustees from 1985 to the time of his death, presiding as board chair since 2002. Throughout his 31 years of service to the board, he worked with four different university presidents, saw the university post its highest enrollment, witnessed the construction of McGee Science Building and the Little River Canyon Center, cheered for the Gamecocks from the newly constructed JSU Stadium and was instrumental in JSU Athletics' move to Division 1.
Reflecting on his time at JSU, Bennett told the JSU Office of Public Relations in 2006, "Jacksonville State is a place you can be just about what you wish to be by the amount of effort you put into it…I view my four years there as the best in my life." 
He was last on campus for the summer Board of Trustees meeting on July 18. He officially swore in President Beehler during an investiture ceremony on campus on April 8. Trustee Thomas Dedrick, vice chair, will serve as interim chair at the October Board of Trustees meeting. The board is expected to elect a new chair during that meeting.
Bennett is survived by his wife, Andrea, and their two children, three grandchildren and a new great granddaughter born only last week. A memorial service will be held at Trinity United Methodist Church in Homewood, Ala. on Aug. 20 at 2 p.m., with visitation starting at 12 p.m. Burial will follow on Aug. 21 in Maplewood Cemetery in Pulaski, Tenn., directed by Ridout's Valley Chapel of Homewood.