Dr. and Mrs. Tanveer Islam Become U.S. Citizens
08/05/2016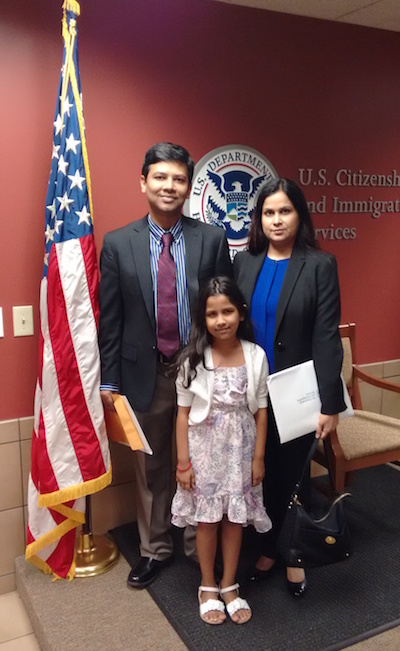 Jacksonville State University is pleased to congratulate Dr. Tanveer Islam and his wife, Farzana Islam, both originally from Bangladesh, on becoming citizens of the United States of America on July 13, 2016 during an oath ceremony at the United States Citizenship and Immigration Services (USCIS) office in Atlanta.
Dr. Islam has been an assistant professor in the emergency management department at JSU for the past five years. He earned his Ph.D. From Texas Tech University, and his areas of expertise are hazard mitigation, vulnerability assessment, community resilience, social media and GIS applications. Because his areas of research (emergency management and disaster management) are national in scope and serve the interests of the United States as a whole, Islam was able to apply under the "National Interest Waiver" category to gain permanent residency and citizenship.
His wife, Farzana is also closely tied to JSU, as she is a graduate of the JSU Master of Public Administration program. Together, they have a daughter who was born as an American.
"I can now call myself that too," explained Islam. "This is one of my greatest achievements as I had to earn my citizenship and won't take this for granted."