JSU to Present Third Annual Autism Conference on July 20
07/12/2016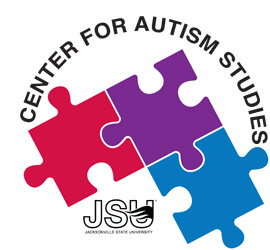 Jacksonville State University will host the third annual Autism Conference on July 20, 2016 from 8:30 a.m. - 4 p.m. on the 11th floor of the Houston Cole Library. Alabama State Autism Coordinator Anna B. McConnell, LCSW, MPH, will be the guest speaker. She will share some of the latest developments with establishing Autisum Center across the state as well as address other future plans. There will also be a panel of persons with Autism Spectrum Disorder (ASD) and parents of children and young adults with ASD, who will share personal stories and experiences in the afternoon session. 
Geared towards educators, this conference is also open to healthcare professionals, social workers, parents and anyone interested in Autism studies. While admission is free, registration is required. 
For educators, registration can be found at the registration for professional development sessions here: http://www.jsu.edu/inservice/registration.html If you are not an educator but would like to attend, please contact the Office of Curriculum and Instruction at 256-782-5091 to be added to the list. Registration is done on a "first come first served" basis, so hurry before it is full! 
The tentative schedule for the conference is as follows:
8:30 a.m. - Sign In/Coffee/Pastries
9:00 a.m. - Speaker: Anna McConnell, State Autism Coordinator
10:00 a.m. - Speaker: Janet Kuchinski, Autism Specialist
11:00 a.m. - Lunch (on your own)
12:00 p.m. - Keynote Speaker – Mamta Mishra
1:00 p.m. - "Don't Limit Me" Presentation
2:00 p.m. – ASD Panel Discussion/Q&A
3:00 p.m. - Networking Session
For more information, please contact Valerie Wheat at 256-782-5098. 
JSU's Center for Autism Studies within the JSU College of Education and Professional Studies provides leadership, research, and advocacy in the area of Autism Spectrum Disorders (ASD).