Todd Wilson Named Employee of the Month
06/06/2016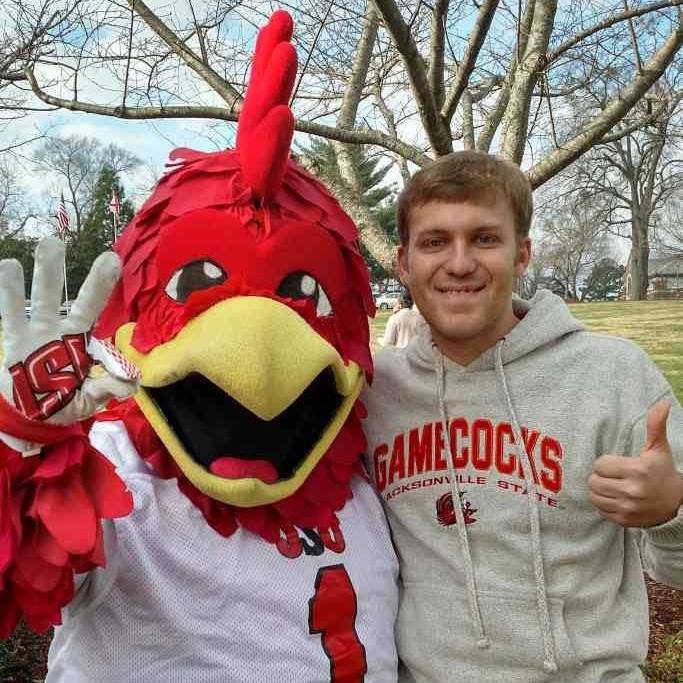 Todd Wilson poses with Cocky.
Todd Wilson, an academic support coordinator at the Academic Center for Excellence (ACE), has been named JSU's Employee of the Month for May 2016.
Wilson first began working for ACE as a student worker in 2008. After earning his BS in criminal justice from JSU, he went on to earn a Master's in Public Administration while working as an ACE graduate assistant. In 2013, he was hired as a full-time staffer at ACE, where his duties include planning academic support programs for student-athletes.
Support letters for Wilson's Employee of the Month nomination said that he "works tirelessly," "makes the time to understand each student" and "helps others and takes on tasks outside the scope of his own job description." Additionally, "the students with whom Todd works have an intense respect for him."
In addition to his work at JSU, Wilson is also pursuing a second master's degree at the university. He is on track to finish the requirements for a Master's in Sports Management this summer.