JSU IT Hosts Peers for Higher Ed Security Meeting
06/14/2016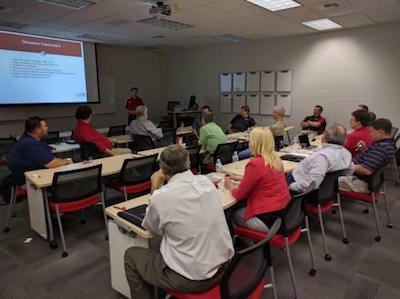 Information security professionals from nine universities met at JSU on 6/3/16.
The JSU Division of Information Technology recently hosted the Higher Education Security Round Table, bringing to campus the top information security professionals at institutions of higher education from throughout the Southeast.
Participants included:
Auburn University
Emory University
Georgia Tech
Mississippi State
University of Mississippi
Samford University
University of Alabama
University of Alabama at Birmingham
University of Alabama at Huntsville
The round table discussion was moderated by JSU's network engineer, Matthew McFall. Participants submitted various topics dealing with information security at institutions of higher education and the unique challenges it presents. The information gained from these meetings is invaluable and opens the doors to collaboration and information sharing among the institutions.