JSU Serving Up Tennis Lessons for All Ages
05/16/2016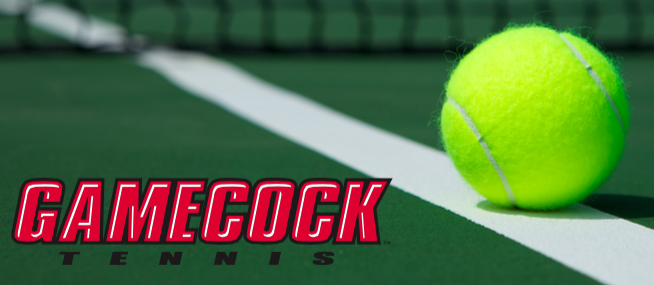 Looking for a fun, healthy hobby? Grab a racquet and head over to the JSU courts, located behind Pete Mathews Coliseum, where players of all ages and skill levels can learn tennis this summer from the Gamecock Tennis coaching staff. 
Youth ages 6-18 are invited to the Summer Tennis Camp, to be held on campus June 13-17, 8 a.m. to 12 p.m. Groups will be divided by age and skill level. Registration is $125 per player. Register online. For more information, call 256-782-5887 or email aamores@jsu.edu.
Lessons are also being offered to youth ages 6-18 through JSU Tennis, the Jacksonville Tennis Organization and the Jacksonville Parks and Recreation Department (PARD). Sign up for the following sessions: June 20-24, June 27-30, July 10-15, July 18-22. Classes will meet nightly from 6-7 p.m. at the JSU courts. The cost is $50 per week. Learn more here or by contacting Dawn Silverberg at 256-770-5835 or jacksonvilletennisorg@gmail.com. 
Grownups can also get in on the action. The Jacksonville PARD and Jacksonville Tennis Organization are partnering with the USTA Tennis Apprentice program to offer tennis lessons for adults this summer. The six-week session will meet the following Monday nights: June 6, 13, 20, 27 and July 11 and 18. The $65 registration fee includes lessons, USTA and Jacksonville Tennis Organization membership, a Head TI Conquest tennis racquet, and the pathway for players to transition to a USTA program. The registration deadline is May 18. For more information, visit the website or contact Mark Camp at 256-997-7716 or jacksonvilletennisorg@gmail.com