JSU to Host 5th Annual Jazz Festival
04/04/2016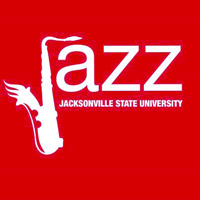 by Katie Cline
Jazz musicians from across the state will gather at Jacksonville State University on April 8 for the 5th annual Jazz Festival. The all-day event will feature area high school and college jazz artists, as well as nationally renowned jazz trumpet player Roger Ingram.
Performances will take place throughout the day, beginning at 9 a.m., at three venues on campus: the Mason Hall Performance Center, Theron Montgomery Building auditorium and Leone Cole Auditorium. Admission is free and open to the public.
"To me, jazz is the ultimate form of self expression," said Andy Nevala, director of Jazz Studies at JSU. "You have to play jazz with intellect, spirituality, passion, critical thinking and virtuosity. Other forms of music require some of these but not all of them at once." 
Throughout his 38-year career, guest performer Roger Ingram has played with well-known big bands, orchestras and performers such as the Louie Bellson Big Band, the Woody Herman Orchestra, the Lincoln Center Jazz Orchestra, Harry Connick, Jr., Ray Charles and Paul Anka. He recorded several albums with Connick, including the Grammy-winning albums "Songs I Heard" and "Only You." He has performed in more 20 Broadway productions, and he was featured as the principal trumpet player in the Broadway shows and cast albums of "Thou Shalt Not," "The Pajama Game" and "Harry on Broadway, Act 1".
The schedule for the festival also features JSU's own Downbeat Award-winning Jazz Ensemble I – the only jazz program in Alabama to win a Downbeat Award. The group will perform with Ingram in the Leone Cole Auditorium at noon. JSU is one of the few universities in this part of the country to offer a comprehensive jazz program with specialization on every instrument, and it has grown to be the largest jazz program in the Southeast with four big bands, six combos and a Latin ensemble.
"The history of jazz teaches us about real humanity, how musicians of different social and economic classes could come together and create art, how jazz washes the dust off of everyday life, how music can help us transcend our everyday being and become in tune with our inner spirituality," Nevala said.
Other groups to perform throughout the day include jazz bands from Jacksonville, Grissom, Rome and Hoover high schools, the JSU Latin Ensemble, the Gadsden State show band and two bands from Northeast Alabama Community College. There will also be a rhythm section and saxophone clinic for interested students and guests. 
For a full schedule of performance times or more information, contact Andy Nevala at anevala@jsu.edu or 256-782-5883.