JSU Graduate and Former Professor Publishes Milestone Book on the Robert Trent Jones Golf Trail
04/13/2016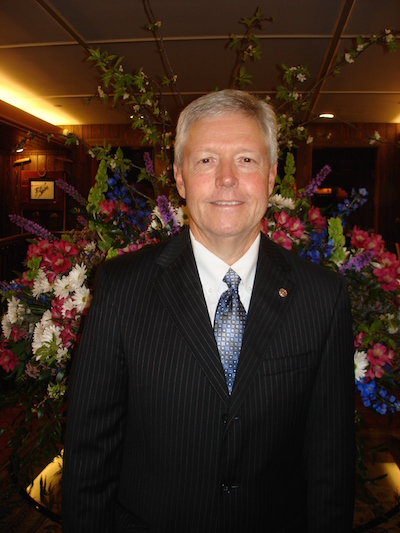 The Robert Trent Jones Golf Trail: Its History and Economic Impact by JSU graduate and former professor, Dr. Mark Fagan, features a Foreword by Dr. David G. Bronner, CEO of The Retirement Systems of Alabama (RSA), and commemorates the Silver Anniversary of RSA's Development of the RTJ Golf Trail. Fagan earned his B.A. degree in Psychology with a minor in Economics at JSU in 1974. He received his doctorate in Social Policy, Planning, and Administration with a minor in Human Resources Management from The University of Alabama in 1981 and then joined JSU's Department of Sociology and Social Work. He retired in 2012 after 31 years of service in various capacities as professor, BSW Program Director, and Department Head. He also worked with JSU's Center for Economic Development (CED) where for 30 years he researched and published on attracting retirees for economic development. Fagan was JSU's National Alumni Association's Outstanding Faculty Member of the Year for 1999.
The CED at JSU began promoting retirement development in Alabama in 1988 and helped ADECA create the Alabama Program to Attract Retirees. When RSA began investing in the Trail, Fagan conducted the economic impact projections and assisted in negotiations for some of the proposed sites. Fagan worked closely with Dr. Bronner and others at the RSA, SunBelt Golf (manages the golf courses), and PCH Resorts (manages the hotels) over the last 25 years during which the Trail courses and resort hotels were established.
The Trail has been the subject of news reports and features stories in the U.S. media and internationally since the very inception of the project. Now, for the first time ever, there is a comprehensive volume describing the history and economic impact of this one-of-a-kind investment by RSA to create jobs, increase tax revenue, and enhance the image of Alabama. According to Bronner, "This book is worthy of the dramatic history it recounts and is a testament to all the people who worked so hard to create the Trail."
The Trail investment was launched in late 1990 and became the world's largest collection of golf courses built as part of one project. Its construction has been compared in complexity to the erection of the Golden Gate Bridge. More dirt was moved in the Trail's development than in the digging of the Panama Canal. The initial investment by RSA in 1990 has resulted in construction spending of $4 billion on 26 golf courses at 11 sites (5,700 acres and 540,000 square feet of building space), eight resort hotels (2,065 rooms, 20 restaurants, and 326,000 sf of space), five spas, 8,000 adjacent houses, and ancillary commercial development (private hotels, restaurants, gas stations, grocery stores, and retail outlets) worth hundreds of millions of dollars. This construction spending created more tax revenue than the initial investment.
The Trail has evolved into an international tourist attraction and had its 10 millionth round of golf played on October 23, 2013. The Trail has averaged over 500,000 rounds of golf per year since 1993 with half of these rounds played by out-of-state golfers from every state and many foreign countries to play the Trail. Tourism spending in Alabama has increased by over $9 billion per year since 1990. The continued increased tourism spending provides a perpetual source for economic activity and tax revenue for the state and local areas.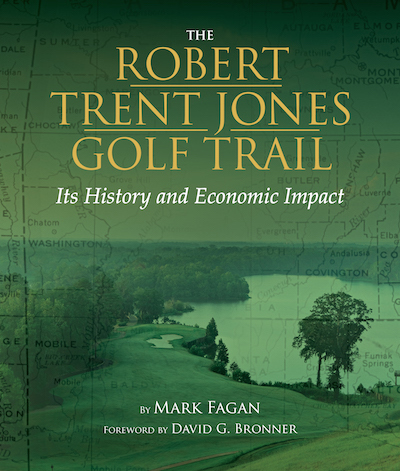 No other development activity in Alabama during modern Alabama's economic history has contributed more to the history, economy, image, and culture of the entire state. Automobile manufacturing plants, the U.S. Defense Department and NASA, and the cultivation of tourism on Alabama beaches have been important developments, but their impact has been concentrated more in the areas where the activities were based. No other single component has changed the physical landscape of Alabama more than the building of the Trail golf complexes, RSA hotels/spas/conference centers, and the resulting housing and commercial development.
It is available in hardback (384 pages) and Ebook format (ISBN: 978-1-58838-318-1) by NewSouth Books (newsouthbooks.com), bookstores, gift shops, and dozens of online retailers around the world including China, India, Japan, Australia, Singapore, and Europe. A copy is being placed in each of the 2,065 RSA hotel rooms. Fagan collected information on the Trail's development for 22 years and then spent three years interviewing, reviewing documents, and compiling illustrations for the publication of this book. It is 25-year case-study of the financial, legal, political, and economic impact details for each of the golf sites, hotels, adjacent housing, and commercial development. It makes preserves this information for historians, archivists, economic developers, researchers, professors and students in business schools, and the general public.