JSU's "Bluegrass on the Rim" to Air on APT on Feb. 12 at 10:00 p.m.
02/03/2016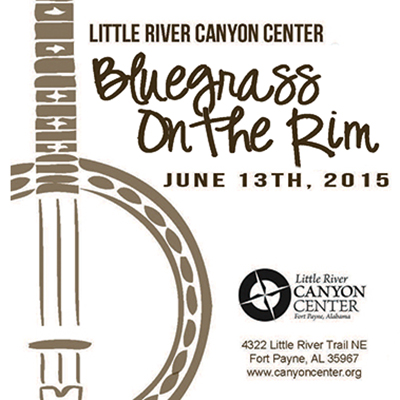 Top bluegrass performers from around the country play authentic mountain music in a beautiful outdoor setting in Bluegrass on the Rim, a one-hour music special premiering Friday, February 12 at 10:00pm on Alabama Public Television.
Recorded in June 2015, the concert is the second annual event at the Little River Canyon Center in Fort Payne, and features performances by Foggy Hollow Review, Valley Road, Bent Creek, Kelli Johnson and Jason Bailey, and Barbwire Bluegrass along with masters of ceremony Glen Williams and Carl Brady. The music is guaranteed to resonate with die-hard bluegrass purists as well as followers of folk, country, rhythm and blues and rock and roll, according to Canyon Center director Pete Conroy. 
"Jacksonville State University is excited to partner with APT and especially let people from all over the state know about the Little River Canyon Center in Fort Payne," Conroy said. "Viewers will enjoy the best moments from our live concert, which was a huge hit."  
The Little River Canyon Center, located just off Alabama Hwy. 35 adjoining the Little River National Preserve, is available to everyone for business, private rentals, conferences, hiking, and unique gifts. "We really hope viewers from all over will come up to visit," said Conroy. 
Fans of bluegrass music have been tuning in to Alabama Public Television for years to find locally-produced specials like Bluegrass on the Rim and national series such as Bluegrass Underground, which is taped inside Tennessee's Cumberland Caverns. This series currently airs Wednesday nights at 10:00pm on APT.  A one-hour Bluegrass Underground Special airs Friday, February 19 at 10:00pm.
Bluegrass on the Rim was produced by filmmaker Allan Rhodes, who is now at work on more music specials for Alabama Public Television. Stay tuned! For more information, check out the Bluegrass on the Rim promo video from APT and click on the links to the bands below to hear more!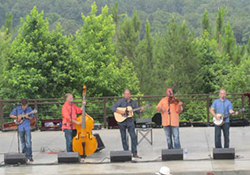 Valley Road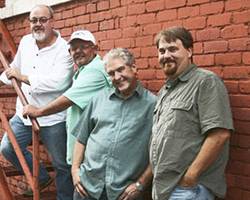 The Foggy Hollow Review 
  Bent Creek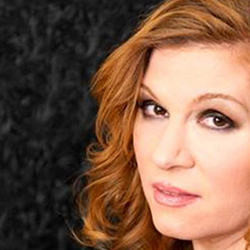 Kelli Johnson 

 Barbwire Bluegrass