JSU Biologists Using DNA Research to Search for Endangered Fish
02/03/2016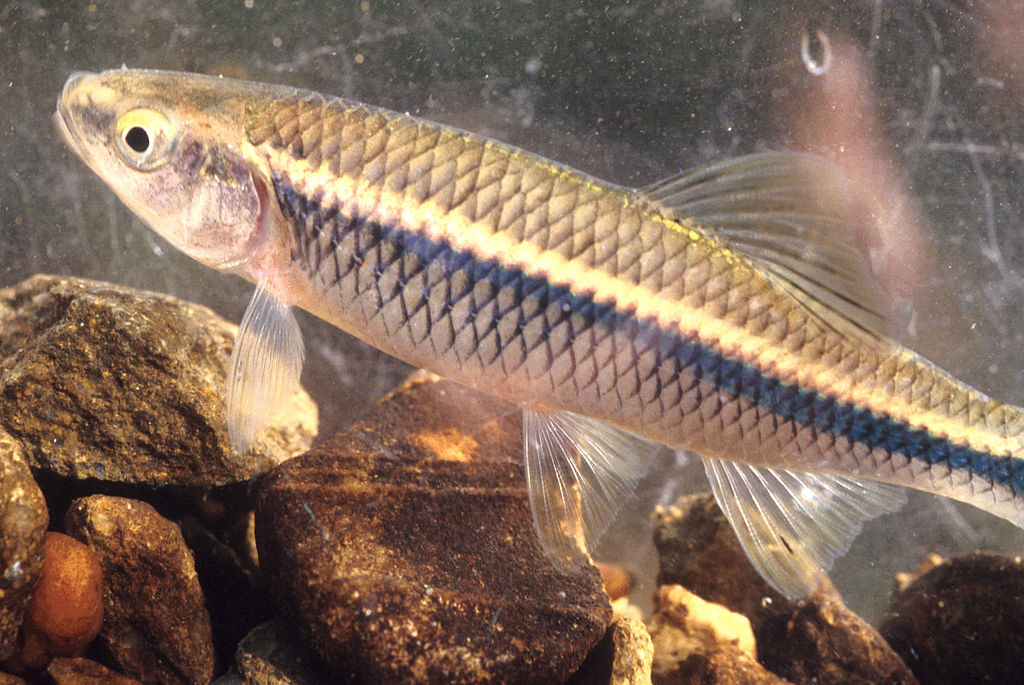 The endangered blue shiner, or "cyprinella caerulea," is native to the Coosa River systems.
By Katie Cline
JSU biologists Chris Murdock and Mark Meade have been awarded a $36,000 grant by the Alabama Department of Conservation and Natural Resources to conduct surveys of threatened and endangered wildlife in Northeast Alabama. Over the next year, they will collect environmental DNA – or eDNA – to look for the presence of two fish species of national concern: the blue shiner and the holiday darter.
"This project is part of a nationwide effort to assess the status of threatened and endangered aquatic species, and we can't be more excited," Meade said. 
Murdock and Meade have developed species-specific probes to search for the endangered blue shiner and the holiday darter, which are believed to be present in the Coosa River and its many tributaries. JSU researchers, along with graduate and undergraduate students, will collect water samples on Little River, the Cahaba River, Choccolocco Creek and various other major systems in the region using eDNA research. By analyzing eDNA samples collected from water, individual animals do not have to be captured or even seen in order to determine the species' presence in an environment. 
Data from the study will be used to develop management plans to help ensure the longevity of the species. DNA collected from sites will be also be saved and stored at JSU. The stored DNA samples provide a time-period snapshot of current species at the sites and can be useful in future studies examining changes in populations over time.
"JSU's reputation of contributing to environmental research and education in the Southeast is known, but we often fly under the radar compared to other research institutions," Meade said. "However, the partnerships between JSU and state and federal agencies are gaining steam, and JSU has been slated for continued funding for future similar projects."