Governor Recognizes Campus for ADA Improvements
02/08/2016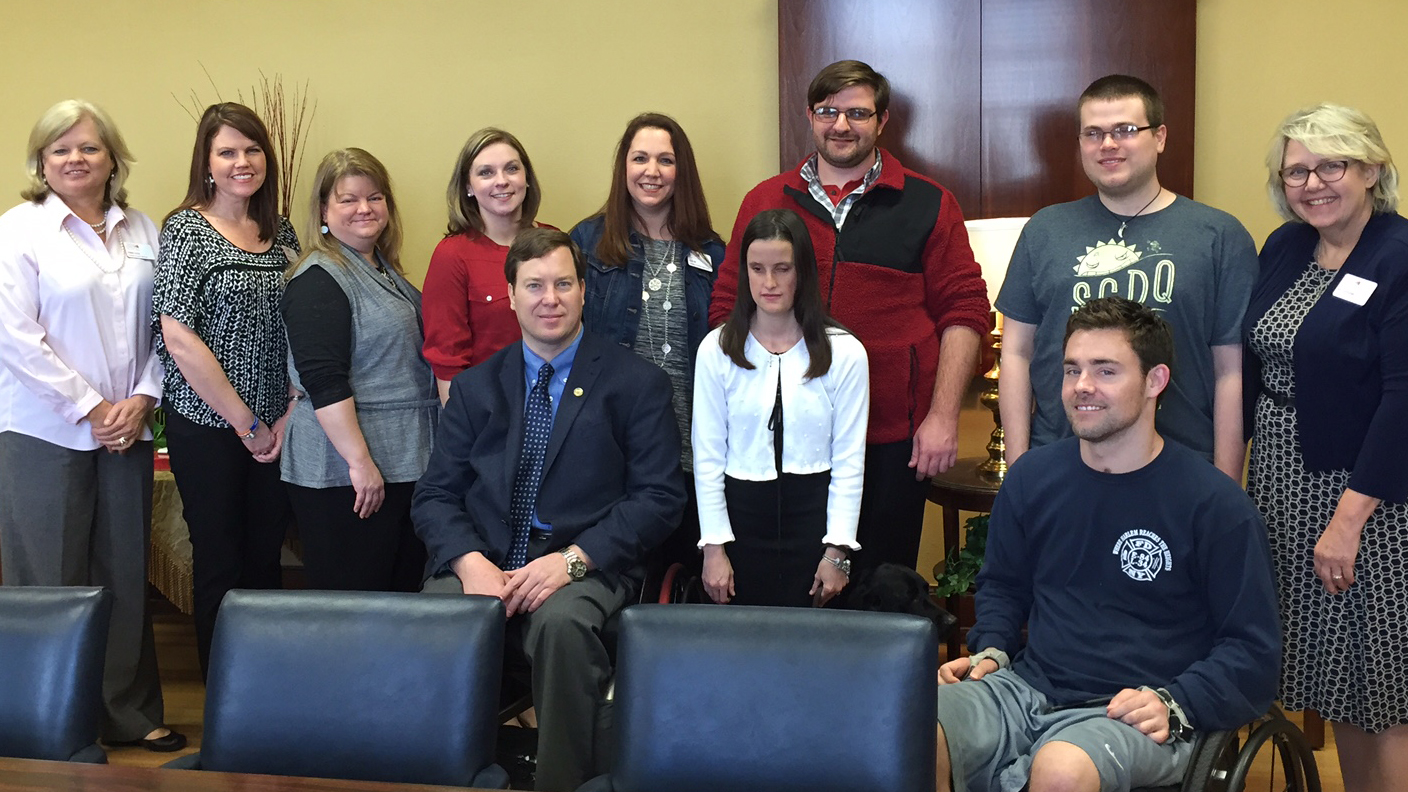 Staff and students from the Office of Disability Support Services pose with Graham Sisson of the Governor's Office.
Gov. Robert Bentley has recognized JSU for its significant efforts to improve ADA accessibility on campus. On Feb. 1, Executive Director of the Governor's Office on Disability Graham Sisson visited the university to present a certificate of recognition on behalf of the governor. 
"We wanted to recognize Jacksonville State for all the work it has done to improve the campus," said Sisson, who also serves as assistant attorney general and state ADA coordinator. 
ADA improvements to campus include: 
Automatic doors installed at the Houston Cole Library, Theron Montgomery Building and Merrill Building
A ramp installed at Salls Hall 
Restroom improvements at Brewer Hall and Merrill Building, which now include wheelchair accessible stalls
Elevator improvements at Merrill Building 
Sidewalk repairs across campus
At Pete Mathews Coliseum - more accessible seating, curb cuts, improvements to accessible parking and accessible restrooms
Door modification at WOW Wingery 
Closed captioning and interpreter services available at graduation and other events
Braille signage
"This is one of the best programs I have ever been involved with," said student Montana Wimberley of JSU's Office of Disability Support Services. "They have treated me very well since I have been here and I have no complaints whatsoever."