New Miss JSU to be Crowned on January 15
01/14/2016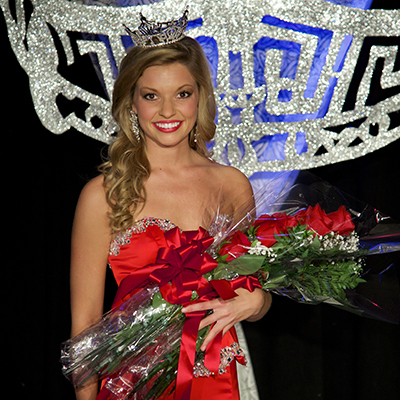 Miss JSU 2015 Cortlyn Watson (JSU)
The 2016 Miss Jacksonville State University Scholarship Pageant will be held on Friday, January 15, 2015 at 6:30 p.m. at Leone Cole Auditorium on the JSU campus. Miss JSU 2015, Cortlyn Watson, will crown her successor.
The Miss JSU Scholarship Pageant is a preliminary pageant for the Miss Alabama Scholarship Pageant, which takes place in June. The winner of Miss Alabama goes on to the Miss America pageant. The Miss America Organization provides millions of dollars in scholarships each year at the local, state and national levels.
Jacksonville State University has been represented well at the national level. Heather Whitestone McCallum was crowned Miss America in 1995, and Teresa Cheatham Stricklin was first runner-up to Miss America in 1979.
Other Miss Alabamas who hailed from JSU include Ceil Jenkins Snow, 1971; Jane Rice Holloway, 1973; Julie Houston Elmer, 1977; Tammy Little Haynes, 1984; and Jamie Langley, 2007.
General admission for Friday's pageant is $10; student tickets are $5 with JSU ID.
Doors will open at 6 p.m.
For more information, please contact the Office of Student Life at (256)-782-5491.