JSU Receives $12 Million from the National i3 2015 Competition
11/17/2015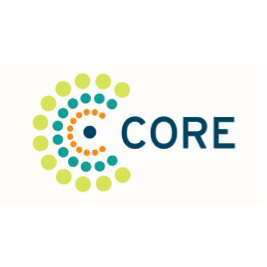 Jacksonville State University has been named among the 13 highest-rated applications for the $113 million Investing in Innovation (i3) 2015 competition by the U.S. Department of Education. This will go to continue enhancing the JSU CORE (Collaborative Regional Education) program, which seeks "to fuel transformation in K-12 and higher education classrooms through professional development, project-/challenge-based learning, technology, classroom support, change management and partnership building, evaluation and research, dual enrollment, and innovative teacher preparation."
These 13 organizations—selected from more than 400 applications—will secure private sector matching funds by December 2015, and formalize their awards as i3 grantees. Through these projects, i3 will support local efforts to start or expand evidence-based programs that can transform the academic trajectory of students, educators and their schools.
"We're thrilled that these awards will empower innovative educators working to expand opportunity for students across the country," said John King, senior advisor delegated duties of deputy secretary of education. "Through i3, educators are dramatically improving outcomes for students, and we are committed to providing teachers and school leaders with the resources they need to continue this important work."
The i3 program rewards applications for the rigor of evidence supporting their projects across three categories that increase in grant size: Development, Validation and Scale-up. For the first time since 2010, there are multiple highest-rated applications in the Scale-up category. These highest-rated applications—which have demonstrated their effectiveness through past i3 projects—will significantly expand their reach in 11 states. These new investments in effective practices come at a time when several i3 projects are publishing independent evaluations of their efforts. As i3 grantees learn lessons that can inform public education across the country, the Department will continue to amplify these lessons so that other educators can build upon those practices in their own classrooms.
"The federal government drives innovative research and development in sectors such as defense, energy and health, and we need that level of investment in public education," said Nadya Chinoy Dabby, assistant deputy secretary for Innovation and Improvement. "These i3 projects will help educators learn and grow as they transform their ideas into innovations that will change students' lives for the better."
The i3 grant competition is the Obama Administration's signature education innovation initiative. To date, the Department has received more than 4,300 applications and awarded more than $1.2 billion matched by $200 million in private sector funding to support students and educators across the country. The 2015 i3 grant awards will be announced no later than December 31, 2015.