Campus Offices Invited to "Deck the Halls" for Holiday Decorating Contest
11/17/2015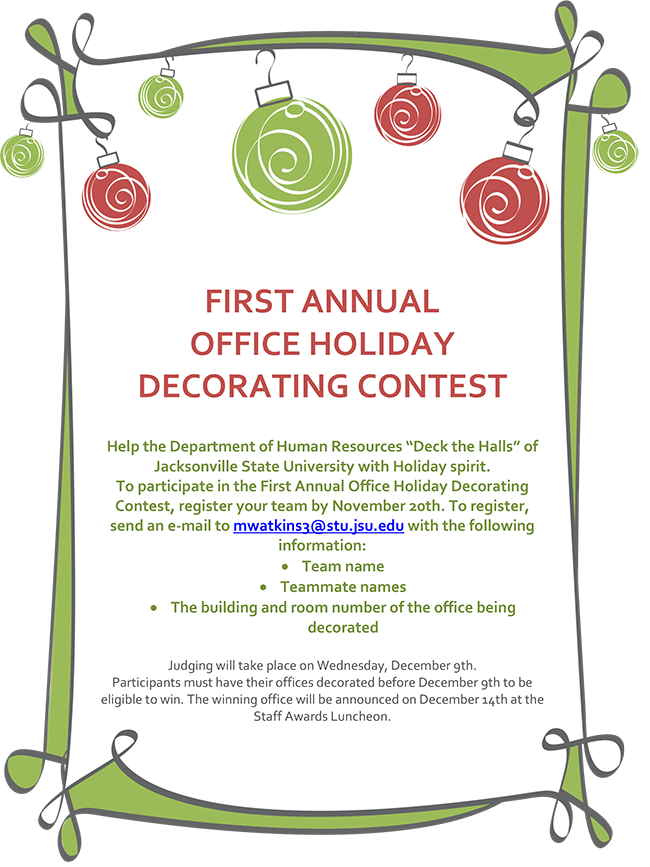 j
Help the Department of Human Resources "Deck the Halls" of Jacksonville State University with holiday spirit. 
To participate in the First Office Holiday Decorating Contest, register your team by Nov. 20. To register, send an email to mwatkins3@stu.jsu.edu with the following information:
• Team name
• Teammate names
• The building and room number of the office being decorated
Judging will take place on Wednesday, Dec. 9. Participants must have their offices decorated before Dec. 9 to be eligible to win. The winning office will be announced on Dec. 14 at the Staff Awards Luncheon.