JSU to Recognize 2015 Alumni Award Winners at Homecoming
10/02/2015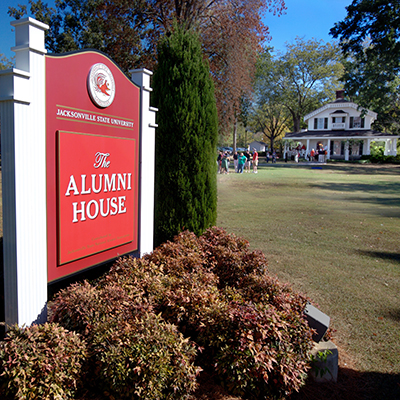 The Jacksonville State University Alumni Association has selected the following 2015 Alumni Award winners, who will be honored during Homecoming on Oct. 31.
ALUMNI CHAPTER OF THE YEAR
ROTC Alumni Chapter

The ROTC Alumni Chapter, led by president, Col. Chuck Buxton ('91) represents more than 1,500 JSU graduates who have completed the necessary coursework and rigorous training to receive commissions into the U.S. Army, Army Reserve or the Army National Guard. Since beginning its scholarship program in 2003, the ROTC Alumni Chapter has awarded more than $209,000 in scholarships to deserving cadets. Col. Buxton and his wife, Maya (Lenox) ('93) reside in Duluth, Georgia and have two daughters: Meghan and Abigail.
---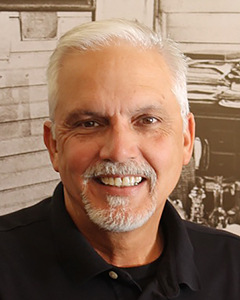 ALUMNUS OF THE YEAR
Steve May '81

Steve May earned his B.S. in management/marketing from JSU in 1981 and continued his education at Florida Tech, receiving an M.S. in management and information technology in 2003. May served in senior managerial roles with Cintas, General Electric and Boeing before beginning his career with Jack Daniels in 2003 as strategic sourcing manager. In 2005, he was promoted to director of the company's Lynchburg Homeplace, where he is oversees marketing. His responsibilities include receiving 270,000 visitors a year and managing more than 130 employees at the distillery. An active philanthropist both professionally and personally, he was honored with the 2013 Servant Leadership Award from the Tennessee Association of Community Leadership. He also serves on the board for the Retail, Hospitality, Tourism Management school at the University of Tennessee and on the Board of Visitors for the JSU College of Commerce and Business Administration. May is an alumnus of the Kappa Sigma Fraternity at JSU. He and his wife, Nell, reside in Lynchburg and have two grown children, Chris and Josh.
---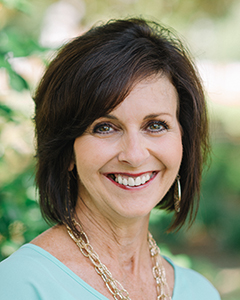 ALUMNA OF THE YEAR
Robin Harris Boyles '84/'91/'98/'13

Robin Harris Boyles earned a B.S. in music education from JSU in 1984, followed by a B.S. in early childhood education in 1991. She returned to JSU to earn an M.S. in early child- hood education in 1998 and an educational specialist degree in early childhood education in 2013. Boyles has dedicated her life to education and has been employed by the Jacksonville City School System for the past 23 years as a first grade teacher. She was a presenter at the 2015 JSU CORE Academy and since 2014 has served as an adjunct instructor at Gadsden State Community College. She is very active in her community, serving as a Relay for Life team captain for Team Megan and coordinating the Team Megan event, Paws for a Cause. She has been a member of the First Baptist Church of Jacksonville since 1984 and involved with EaglePoint Church children's ministry since 2010. Boyles and her husband, Marty, reside in Jacksonville and have three children who are also Gamecocks: Shelli ('10), Hali ('12) and current JSU student Calli.
---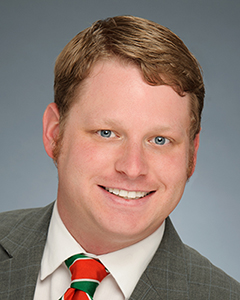 YOUNG ALUM OF THE YEAR
Brett O. Socha '08

Brett O. Socha earned a B.S. in marketing from JSU in 2008. Upon graduation, he began his sales career in the wireless technology industry at Verizon Wire- less in Birmingham. He earned an executive M.B.A. from Colorado Technical University in 2010. In 2014, he accepted a regional sales position with GE Oil and Gas in Midland, Texas, for the Permian Basin in West Texas and New Mexico. He was responsible for more than $12 million in revenue within the first year of being with the company. Socha stays connected to his JSU fraternity, Kappa Sigma. The former chapter president has served as an advisor and member of the Lambda-Gamma of Kappa Sigma Scholarship Foundation, district president for Alabama, and alumnus advisor for the chapter at Texas Tech University. He currently serves as commissioner of the Kappa Sigma Military Heroes Day of Service, which focuses on giving back to military men and women. Socha and his wife, JSU alumna Brittany (Greene) ('09), reside in Midland, Texas.
---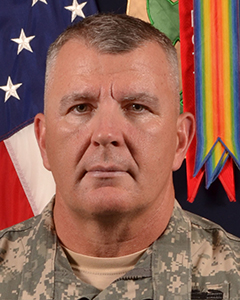 MILITARY ALUMNUS OF THE YEAR
Brig. Gen. Timothy J. Daugherty '88

Brig. Gen. Timothy J. Daugherty was selected for active duty as a second lieutenant in the field artillery branch from Jacksonville State University ROTC in 1989. He earned a Bachelor of Science in criminal justice. BG Daugherty is a 2000 graduate of the Army Command and General Staff College and a 2011 graduate of the United States Air Force War College with a Master of Science in strategic studies. In addition, he earned a Master of Science in business administration from Central Michigan University. During more than twenty-five years of service, BG Daugherty has commanded units at every echelon from battery to brigade, which included duty in Afghanistan, Iraq, Germany, Bosnia and Kuwait. His awards and decorations include but are not limited to the Legions of Merit (with one oak leaf cluster), the Bronze Star Medal (with four oak leaf clusters), the Meritorious Service Medal (with three oak leaf clusters), the Army Commendation Medal (with five oak leaf clusters), the Army Achievement Medal (with five oak leaf clusters), and the Air Force Achievement Medal. He is currently serving as the Deputy Commanding General for the 4th Infantry Division at Fort Carson, Colorado. He and his wife, Becky (Bassett)'88 are the proud parents of three children, Madeleine, Katherine, and Jacob. The Daughertys are currently stationed at Fort Carson, CO.
---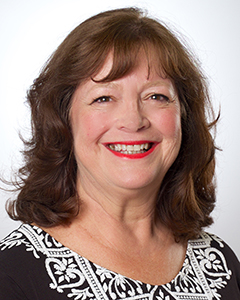 OUTSTANDING FACULTY/STAFF OF THE YEAR
Gena Estes Christopher '79

Gena Estes Christopher earned a B.S. in secondary education from JSU in 1979 and an M.A. in education from the University of Alabama in Birmingham in 1983 – both with concentrations in English. She served as an English teacher for the Mountain Brook and Piedmont school systems before joining the faculty at the JSU English department, where she served for more than 20 years. Christopher is currently director of JSU's Faculty Commons, where teaches other faculty how to integrate innovative active-learning teaching strategies into the classroom. She served as a Gamecock Orientation advisor for 11 years and as a JSU ambassador in China at Taizhou University. Among her awards and honors, Christopher received the Earlon and Betty McWhorter Outstanding Teacher Award in 2012, the Dean's Award for Institutional Service in the College of Arts and Sciences in 1996 and 2004, and the Distinguished Service Award from Association of College English Teachers of Alabama in 1998. She and her husband, Odell, have four grown children and nine granddaughters. Within her immediate family, there are eight JSU alumni, six completed degrees, and three members employed at JSU.
---