Connect With Prospective Employers at the Annual Fall Career Fair Oct. 7
10/01/2015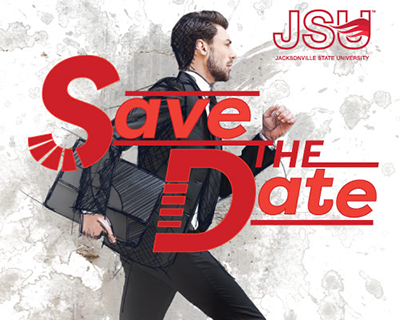 JSU's annual Fall Career Fair will be Oct. 7 at Merrill Hall.
Are you ready to explore your future? It's time for the annual Fall Career Fair!
JSU Career Services will host the Fall Career Fair on October 7 from 9 a.m. - 1 p.m. in the Merrill Hall Atrium. This fair is open to students of all majors and classifications, as well as alumni. For those planning to graduate in December this will be the last one-stop shop opportunity for you to land employment prior to graduation. Some companies will be recruiting for internships and co-op positions. To view a list of companies attending and the majors being recruited, visit Career Services Upcoming Events webpage.  
To help you prepare for the Career Fair, download JSU Career Services' guide, How To Make the Most Out of a Career Fair.  Bring multiple copies of your resume to and dress professionally for the fair.  Do not miss this opportunity to talk to more than 25 companies at once!