Cocky Daze, SGA Welcome Week Kick off Fall 2015 at JSU
08/10/2015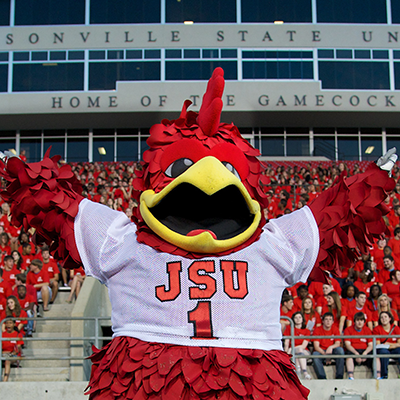 While packing away our summer vacation suitcases can seem like a bit of a downer, there is a bright side to summer's end, Gamecocks. Cocky Daze and SGA Welcome Week are just around the corner! 

Cocky Daze
Cocky Daze 2015 accompanies JSU's Move-In Weekend, Aug. 22-23. After settling in on Saturday, Aug. 22, all JSU students are invited to the free Cocky Daze Block Party from 5-10 p.m. on Dillon Field. A live concert by The Park Band will headline the event from 5-8 p.m.
The Park Band came together for the first time during Summer 2008 and released their debut album "Peace of Mind" the following September. From the Southeast they have worked their way up the East Coast, performing a blend of their own original work and classic rock covers at summer festivals, beach venues like the Hangout and college campuses along the way. Based in Troy, Ala., The Park Band is made up of Tucker Park, vocals and guitar; Brantley Park, vocals, guitar and keyboard; Jim Lambert, lead guitar; Ryan Fennell, drums; and Jonathan Young, bass and vocals. (Connect with the band on Facebook)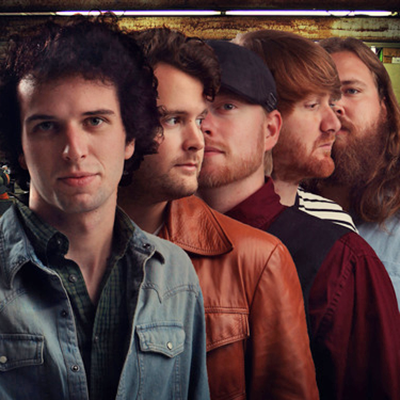 After the concert, the party will continue with free food—think wings, root beer, hot dogs, chips, cotton candy, funnel cakes and popcorn—and plenty of giveaways and activities such as inflatables, a mechanical bull, henna tattoos, spin art Frisbees, big chair photos and more.
On Sunday, Aug. 23, Cocky Daze continues with BRINGO, brunch and bingo, at the Jack Hopper Dining Hall from 10 a.m. – noon. Students can have brunch and play bingo for great prizes such as gift cards, residence hall essentials and JSU merchandise.
Later that evening, Cocky Daze concludes with "After the Fire" at Leone Cole auditorium from 7-10 p.m. While this program is mandatory for freshmen residents, all campus residents are strongly encouraged to attend.
"After the Fire" tells the story of Shawn Simons and Alvaro Llanos, who were injured during a January 19, 2000 residence hall fire at Seton Hall University. The fire killed three and injured 58 others, including Simons and Llanos. The pair have since become advocates for fire safety and prevention on college campuses and strive to be the voice of many burn victims who may feel trapped in their new skin. Their story is one of survival, perseverance, inspiration, hope, courage and friendship.
Share your photos from Cocky Daze on social: #CockyDaze #LiveCocky

SGA Welcome Week
Before the dust settles from Move-In Weekend, the SGA will present Welcome Week 2015, Aug. 24-28. Here are some opportunities to get out, have fun and meet others on campus:
Monday, Aug. 24- Cocky Carnival, 2:30 – 6:30 p.m., Theron Montgomery Building Lawn
Tuesday, Aug. 25- Freshman Convocation, 6:30 p.m., Burgess-Snow Field; Get On Board Day to follow on Dillon Field
Wednesday, Aug. 26- First Day of Class and Meet the SGA. The SGA will be traveling around campus in their prize patrol. Answer a JSU trivia question correctly and win a prize
Thursday, Aug. 27- Casino Night, 6-9 p.m., Leone Cole Auditorium
Friday, Aug. 28- "Minute to Win It" game night, 6:30 – 9 p.m., Theron Montgomery Building Auditorium
Want to stay up to date on JSU SGA happenings? Follow the SGA on Twitter and Instagram
Share your photos from Welcome Week on social: #JSUGAWW2015
Photo: The Park Band (credit/ parkbandmusic.com)