Celebrating with the Southerners
08/14/2015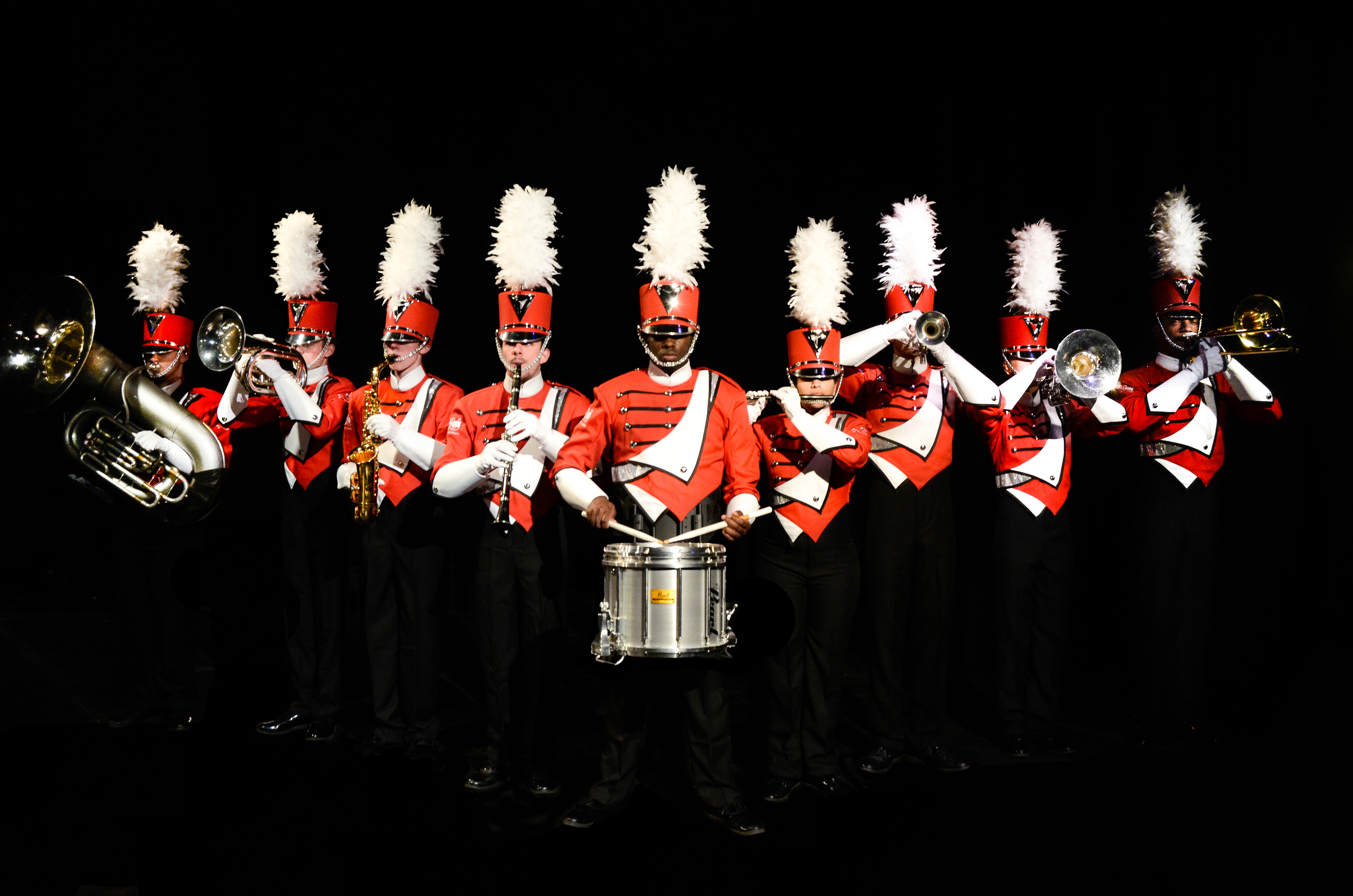 The Southerners will mark time in new uniforms this fall. Photo courtesy Katy Nowak.
By Katie Cline
Some schools are known for their athletics and others are known for their academics. While Jacksonville State University has certainly made a name for itself in both of these areas, it's safe to say that what many people know JSU for is its band: the internationally acclaimed Marching Southerners. From football games at home to New Year's Day parades in London, the Southerners are a beloved university tradition that goes back almost 60 years.
Sporting approximately 450 members that comprise roughly 5 percent of the student body – heralded by thousands of band alumni and legions of fans – it's easy to see why the Southerners are an incredible source of school pride and something worth celebrating. So the band's 2015 show, entitled "Celebration," is going to do just that. With song selections including Frank Sinatra's "The Best is Yet To Come," Mozart's "The Marriage of Figaro," Tchaikovsky's "1812 Overture," and the original ballad "Tribute," fans can expect one amazing production that combines the best of the Marching Southerners' past with all the potential of their future.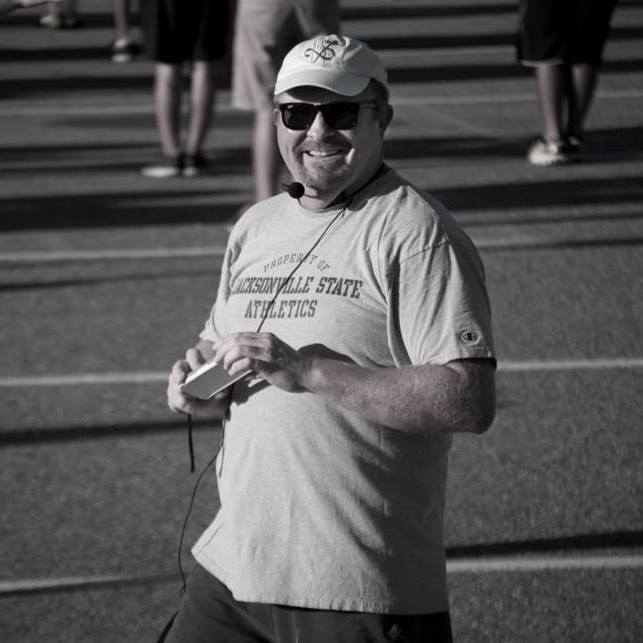 "We came up with the theme because of all the new things happening at JSU," said Dr. Ken   Bodiford, director of bands, who is celebrating his 22nd year with JSU this year. "We've got new band uniforms, a new president, and soon a new athletic director, so we kind of decided to do a show about JSU."
Many musicians are looking forward to their first year with the esteemed band. On August 12, hundreds of bright-eyed college freshman flooded Jacksonville for the first day of band camp. The evening centered around special activities for the "rookies," who were new to the Southerners family. Between hot dogs and ultimate Frisbee, Bryton Moore, a freshman color guard member from Athens, Alabama, recalled the first time he knew he wanted to become a member of the Southerners.
"We went to the Sparks in the Park competition in Spain Park and Jacksonville State was the exhibition band," Moore said. "I had never heard of Jacksonville before, but when the band turned around and they played, it was amazing. I almost cried."
Brett Thornburg, a freshman majoring in broadcast communication and an aspiring member of the famed 20J line, shared similar enthusiasm.
"It was about three or four years ago at a JSU home game that I knew I wanted to be a Southerner," said Thornburg, a Jacksonville native. "Watching them is what made me want to start band. I'm a late bloomer in marching band. I've only been playing tuba for three years. But the first time I saw the Southerners – the first time I really paid attention to them and saw how awesome their performance was and how everyone in the band loved it – it really sparked my passion for band."
If anyone is more excited about the upcoming season than the rookies it is the Southerners' drum majors Joie Byrd, Daniel O'Donnell and Nick Doyle.
"A lot of 'new' is happening at Jacksonville State," said O'Donnell, a junior who is returning for his second year as drum major after becoming one of the few sophomores to ever hold the title last season. "The whole show is going to be celebrating not only JSU's rich history, but also it's bright future."
Doyle, a second-year student, has something particularly special to celebrate, having just been named drum major in April.
"It's always been a dream of mine to conduct for the Southerners but even a bigger dream to be a drum major for the Southerners, so when I found out that I was one of the drum majors, I was ecstatic," Doyle said. "There are no words to describe the feelings you get when you hear the first 'Salvation' or you get to march with the Southerners or you get to the one point during the show that is just amazing. That's what it's like when you become drum major. There are no words."
"It's definitely an honor," agreed Joie Byrd, a senior who will be serving her second year as drum major and her first as head drum major. "It's a little bit intimidating, but it's an honor for sure."
So, between football games and parades and bus rides and making friendships and memories, what are the Southerners most looking forward to this year?
"I'm looking forward to getting to know everybody and having a great time and just making the show the best it can be," Moore said.
Byrd added, "I'm definitely excited about the new uniforms, and I want to say this is one of the biggest freshman classes we've had."
For Doyle, it's being able to "mentor to someone who is in high school or who is coming up as a freshman."
But freshman clarinetist Ashley Barry said what was on everyone's mind: "Everything!"
With a musically diverse show and passionate band members, Marching Southerners fans everywhere can expect a jaw-dropping, whirlwind, celebration spectacular come halftime in September. We will see you at Burgess-Snow Field!
Southerner's Performance Schedule for 2015
Sept. 5 - UT Chattanooga football game (away)
Sept. 12 - Auburn University football game (away)
Sept. 15 - Calhoun County Band Exhibition at JSU
Sept. 19 - JSU vs Tenn State football game (home)
Sept. 26 - Midsouth Exhibition in Gadsden
Oct. 3 - Mississippi Valley State football game (home)
Oct. 10 - Bands of America Regional at JSU
Oct. 17 - JSU Contest of Champions at JSU
Oct. 24 - Peach State Exhibition in Rome, Ga. 
Oct. 31 - Eastern Kentucky Homecoming football game (home)
Nov. 14 - SE Missouri football game (home)
Nov. 20-21 - Southerners Alumni Reunion
Nov. 21 - Murray State football game (home)
Dec. 3 - Jacksonville Christmas Parade
The Southerners are scheduled to perform at all football playoff games.