Campus Welcomes John M. Beehler as 12th President
07/01/2015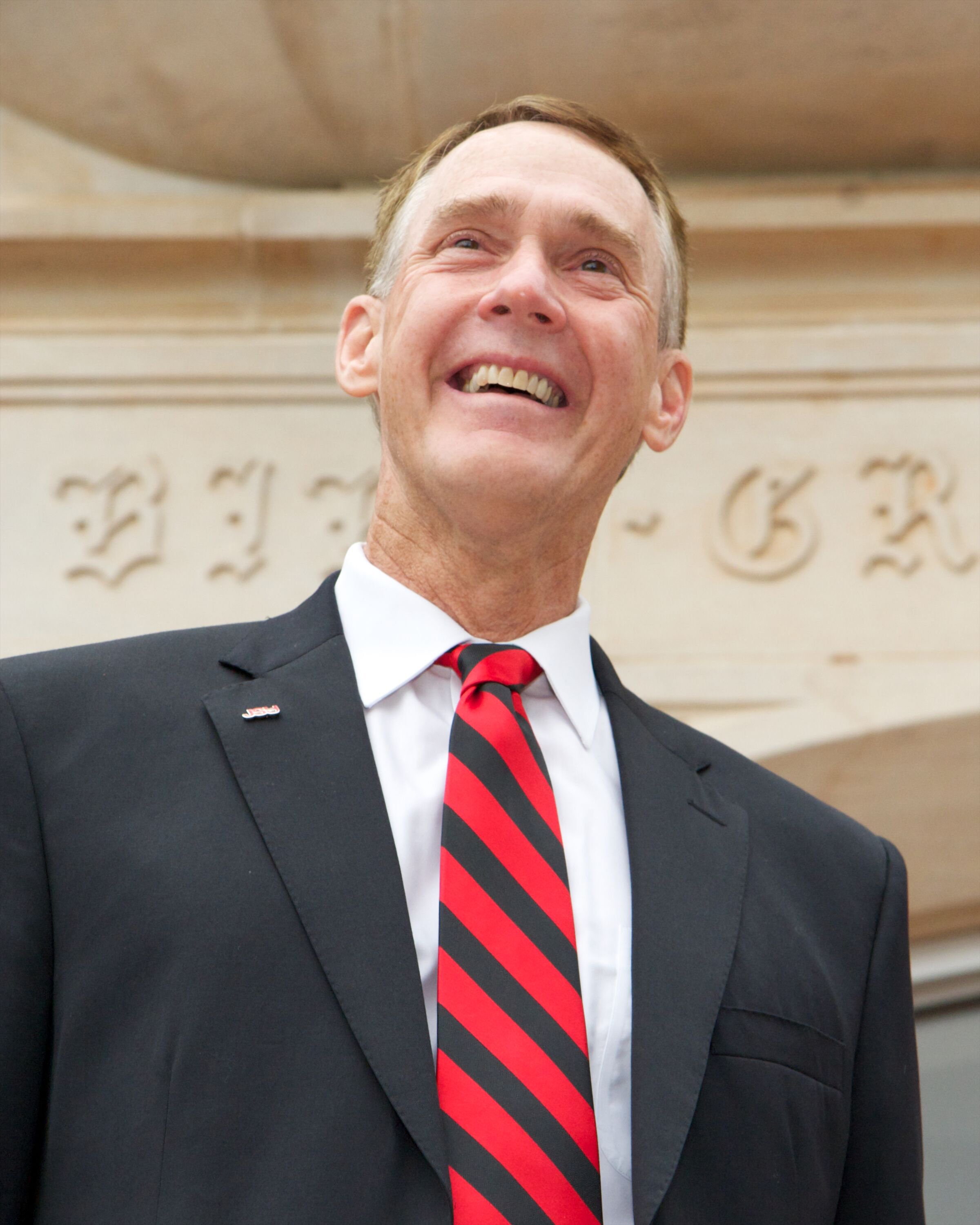 John M. Beehler assumed the helm 

today

 as 12th president of Jacksonville State University. He succeeds William A. Meehan, who retired 

June 30

 after serving as the university's top administrator for 16 years. 
"This is the friendliest place on earth, I am convinced," Beehler said 

this morning

 upon arriving at Bibb Graves Hall, where faculty and staff had gathered to greet him on his first day. "I am so excited, and my wife Pam is so excited, about the opportunities here and to work with all of you to bring JSU to even greater levels of excellence. This is going to be a great thing for all of us and I love this warm welcome. I am ready to go to work!" 
Beehler brings to JSU more than 20 years of higher education leadership experience. Most recently, he served as dean of the School of Business at Robert Morris University in Pittsburgh. He previously served as founding provost and vice president for academic excellence and student success at the University of North Texas at Dallas, associate provost for economic initiatives and dean of the College of Business at Northern Kentucky University, dean of the School of Business at Wichita State University, and associate dean at the University of Texas at Arlington.
A certified public accountant, Beehler has significant experience in college and university accounting and auditing. He is a graduate of the Harvard Institutes of Higher Education Management Development Program and the American Academic Leadership Institute's Executive Leadership Academy. He earned a Bachelor of Science in accounting from The Pennsylvania State University and an MBA in finance and Ph.D. in accounting and taxation from Indiana University.