Three Educators Inducted into the 2015 Teacher Hall of Fame
06/08/2015
The 2015 inductees into the Teacher Hall of Fame were honored in the Teacher Hall of Fame Awards Banquet on Friday, May 22, 2015. Fifteen nominees were nominated in three categories. 

The Elementary Division 2015 Inductee was Ms. Jacqueline "Shawnee" Pierce of McKenzie High School School, located in Butler County Schools.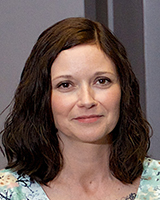 The Middle School Division 2015 Inductee was Ms. Johanna Morgan of Munford Middle School, located in Talladega County Schools.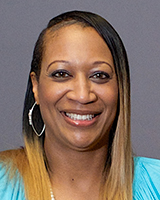 The Secondary Division 2015 Inductee was Dr. Pamela Harman of Spain Park High School, located in the Hoover City School system.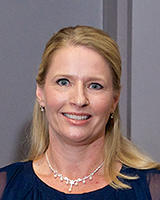 In 1969, Jacksonville State University initiated a Teacher Hall of Fame under the direction of Dr. Houston Cole, who was president at that time. This program was to honor and to recognize the classroom teachers of the public schools in the State of Alabama.
Specific criteria are used to select nominees. Nominees must be currently teaching subject matter to students. 
Each public school system in the state is urged to participate by nominating 
one elementary teacher, one middle-level teacher, and one secondary teacher each year to be considered for this award. Each school system determines the composition of the local selection committee, but it is suggested that members of the community be represented. The three nominations from each local school system must be sent to the state chairman no later than the established deadline.at least 50% of each school day. Degrees held, length of teaching experience, and current teaching assignments are also taken into consideration. No preference is given to nominees that may have attended Jacksonville State University. They must maintain exemplary standards of behavior and ethics, exhibit leadership, be enthusiastic about teaching, demonstrate competency in subject matter, work well with colleagues and administrators, and constantly seek to encourage, inspire and motivate students toward greater accomplishment.
The president of Jacksonville State University appoints the state chairperson. The current chairperson is Dr. Kelly Ryan of Jacksonville State University. The chairperson appoints a five-member Selection Committee that reviews all nominations and selects the top five finalists in each category. These five finalists are interviewed by the Selection Committee. The final selections are made by secret ballot voting. All finalists attend a Teacher Hall of Fame banquet at Jacksonville State University at which the winner is announced. Teachers who receive the Hall of Fame award will have a plaque in their honor placed in the lobby of the Houston Cole Library on the Jacksonville State University campus. 
For more information about the JSU Teacher Education Services, call 256-782-5574.