Limelight: Reaccredited Drama Program Draws Students to JSU
06/08/2015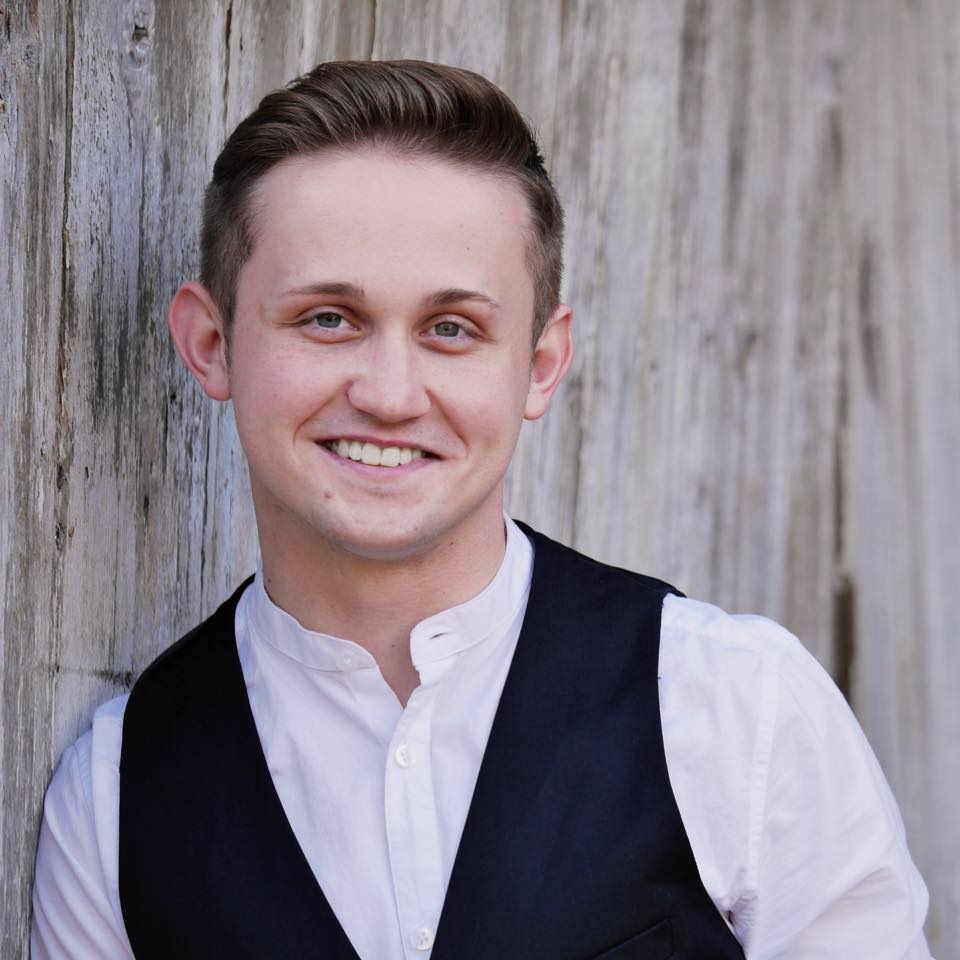 by Heather Greene and Buffy Lockette
When you grow up in a place like Fairhope, Ala., it is tempting to stay local instead of going off to college. Situated on beautiful Mobile Bay – minutes from the Gulf's sugary white beaches – the trendy little city has a lot to offer. Yet, four years ago, native Dillion Everett packed his bags and headed five hours north to Jacksonville to pursue a bachelor's degree in drama. Why did he choose JSU over universities closer to home? Because it boasts one of the only accredited drama programs in the state.
"There are tons of other schools that offer drama degrees," Everett said. "I feel like accreditation looks better on a resume. It stands out a little more and shows that you studied in a reputable department."
The JSU Department of Drama was first accredited by the National Association of Schools of Theatre (NAST) in 1994 and was recently reaffirmed for another 10 years, through 2025. Across the U.S., there are approximately 187 NAST-accredited institutions. Accreditation is gained only through a peer review process and establishes national standards for undergraduate and graduate degrees. NAST's mission is to improve educational practices and maintain high professional standards in theatre education.
"We are extremely proud of what our department can offer students," said Randal Blades, chair of the JSU drama department. "The coursework and productions that students take part in prepare them for both professional theatrical work and help them build their creative skills. Our faculty has a variety of experience and come from many backgrounds, which gives students exposure to a variety of styles in theatre and approaches to creating great work on stage."
Everett's education at JSU is already paying off. After graduating in May, he moved to Chillicothe, Ohio, for the summer, where he is starring in the outdoor production, "Tecumseh," at Sugarloaf Mountain Amphitheatre near Columbus. The play tells the epic life story of the legendary Shawnee leader, Tecumseh, as he struggles to defend his sacred homelands in the Ohio country during the late 1700s.
"I have an ensemble role and there's a lot of stage combat with this show," Everett said. "I'm learning a lot. As my first professional job right out of college, I am lucky to be with this troupe because they are willing to teach young actors."  
One drawback to Everett's current acting gig, though, is it prevents him seeing his girlfriend, Catie Stahlkuppe, charm audiences as Little Red Ridinghood in the current production of "Into the Woods" on stage at the Oxford Performing Arts Center. In a show full of delightful characters, Stahlkuppe is a standout. Her comical swooning over the muscular wolf in the musical number, "Hello, Little Girl," had the audience howling with laughter on Saturday night.
"I would like to come, but it's a nine-hour drive," Everett said. "She's going to be playing that role again, though, so I will get to see it one day. It is like that part was written for her."
As he predicts for Stahlkuppe, Everett will soon be reprising a role from his college days. Once the show wraps in Ohio this summer he will head to Fort Myers, Fla. to star in "A Year with Frog and Toad" at the Florida Repertory Theatre. Everett first brought Toad to life in the JSU production of the show in February.
Throughout his undergraduate years, Everett appeared in "The Mousetrap," "The Seagull," "Kiss Me, Kate," "Curious Savage" and "The Illusion." He was the first recipient of the Janis C. Rhodes Memorial Scholarship, named in honor of the long-time secretary of the JSU Department of Drama, who lost her battle with cancer in the summer of 2011, just before Everett enrolled at JSU.
"Dillion has appeared in many plays while at JSU and has always been an excellent student," Blades said. "It has been a pleasure to watch him grow as an artist and to tackle some difficult roles. He has a great combination of talent and tenacity that I think will serve him well as he advances through the professional world. He has constantly worked at learning as much as possible during his time with us and really taking advantage of all the faculty had to offer."
Everett may have to miss "Into the Woods" but you don't. The show will run again this weekend, June 12-14. Show times are 7 p.m. on Friday and Saturday and 2 p.m. on Sunday. Tickets are $10-25. The production is presented by the JSU Drama Department, Jacksonville Opera Theater, and the Oxford Performing Arts Center. Purchase tickets at www.oxfordpac.org.