Work Meets Play: JSU Students Spend Summer at Sea Lab
05/15/2015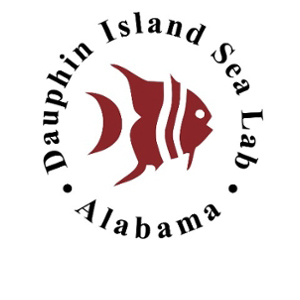 Imagine living on the beautiful Gulf of Mexico – studying the biology of dolphins, assisting in sea turtle conservation and exploring the plant life of marshes and dunes – led by some of state's brightest marine biologists. This summer, JSU students are doing just that at the Dauphin Island Sea Lab.
Located half an hour south of Mobile, Dauphin Island is a quaint, 17-mile long island that boasts tourist attractions such as the historic Fort Gaines military fort and the Audubon Bird Sanctuary. It is also home to the Auburn University Shellfish Research Laboratory, the Shelby Marine Mammal Research Center and numerous dormitories and classrooms for students.
Each summer, students from JSU, the University of Alabama, Auburn University and other consortium schools are given the chance-of-a-lifetime to take classes at the Sea Lab on Dauphin Island's campus. Classes offered are typically marine science related and provide a unique chance for students to learn using hands-on methods in order for them to best capture the distinctive Dauphin Island experience. Instructors take every opportunity to utilize local resources such as the Mobile Bay, the Gulf of Mexico and the various salt marshes surrounding the island as teaching tools. With so many stunning locations, Dauphin Island provides an intriguing and stimulating learning environment for students and guests alike.
"What we can offer people is a hands-on experience that you can't really get on-campus," said Dr. Ken Heck, chair of the University Programs Committee in charge of coordinating the University Summer Program at the Sea Lab. "We get people up close and personal with plants and animals almost every day, really. I think it's a great way for them to find out if marine biology or oceanography is really what they want to do. And I think people, especially serious students, get a challenge down here. They're in a class with people from all over the state. The competition is here. I think people feed on each other and push each other to do better."
Students can also apply for a type of financial aid known as fellowships to aid in the cost of such lengthy summer programs. Fellowships are highly sought after monetary funds awarded by the Sea Lab that can pay for all or part of a student's summer expenses. Students are selected based on outstanding scholastic achievement and/or individual need. JSU students Jamie Marcus and Kirsten Humphries received fellowships from the Sea Lab totaling over $5,700. Marcus graduated from JSU on May 1 with her Bachelor of Arts in biology, while Humphries will be a senior this fall majoring in marine biology. This is the most JSU students ever to receive a highly competitive Sea Lab fellowship in one summer.
"I've always wanted to have my focus in marine biology," Marcus said, "This Dauphin Island fellowship has allowed me to further my study in that area. I'm grateful for the fellowship for helping with class and lab fees, because it allows me to have access to learning that I need for my career."
JSU offers a Marine Environmental Science Consortium (MESC) scholarship to students to cover tuition for Sea Lab courses. Marcus and fellow student Haley Jackson were awarded MESC scholarships to pay for half of their summer tuition, and Humphries was awarded a full tuition scholarship. Jackson is a marine biology major and will begin her senior year this fall.
"I've wanted to go to the Sea Lab for three summers now, but I haven't had the opportunity, so when the opportunity came up in January I just filled out all the paperwork," said Marcus.
In another display of exemplifying excellence, two additional JSU students were also accepted for part-time positions at the Sea Lab to help offset the cost of their summer classes. Myrina Norred and Shelley Boyers will be working on Dauphin Island from May until the end of July as library aides. Both students are upcoming senior marine biology majors at JSU.
In addition to educational programs for K-12 and college students, the Sea Lab offers the general public the opportunity to learn more about fascinating aquatic life at The Estuarium, a 10,000 square-foot aquarium dedicated to the plants and animals of Mobile Bay and the Gulf of Mexico. Guests are given the chance to get up close and personal with some of nature's most exquisite and interesting creatures, all while learning about one of the most biologically diverse states in the world: Alabama. This summer, The Estuarium is open Monday through Saturday, 9 a.m. to 6 p.m., and Sunday, 12-6 p.m. Admission is $10 for adults, $8 for seniors, and $6 for children and students. Learn more at www.disl.org.