JSU Student Receives Prestigious Dietetics Award
05/05/2015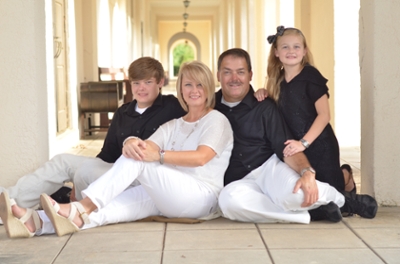 By Heather Greene 
Among the second largest graduating class in Jacksonville State University history on Friday evening was Belinda Heath, a top graduate of the university's dietetics program. She was recently recognized with the prestigious Alabama Dietetic Association (ALDA) Honors.
Dr. Debra Goodwin, head of the JSU family and consumer sciences department, has been Heath's advisor for the past two years and explained there are eight dietetics programs at eight colleges in the state of Alabama. ALDA recognizes the outstanding dietetics students from each of these schools, so each year the top student in JSU's dietetics program receives the award and is recognized at the Alabama Dietetic Association State Conference.
"It is an honor to be recognized from ALDA, whose mission is to promote public health through evidence based food and nutrition practices and support individuals seeking careers in the field of dietetics," stated Heath.
"Mrs. Heath is an exceptional student and individual," Goodwin said. "While in the dietetics program at JSU, she maintained a perfect 4.0 in her major. She is a very focused and grounded young woman, and I have no doubt that she will be successful in her chosen field of dietetics."
Heath selected JSU due to its location and reputation. "I have had family members who have graduated and worked at JSU," she said. "It has been a longtime dream of mine to complete my degree here at JSU."
As a student she has enjoyed the many opportunities the university has afforded her. "I have made lifelong friendships and have received encouragement and continual guidance and support from my peers and faculty in the family and consumer science department," Heath remarked. "The faculty and staff in the FCS department are great leaders and encouragers of their students."
However, her favorite memories have been with her son Jacob, age 18, who also attends JSU, as the two have had the unique opportunity to attend college at the same time.
A 2014 graduate of Jacksonville Christian Academy, Jacob received a Gem of the Hills scholarship to JSU. He is an applied manufacturing engineering major with a concentration in design and automation and has just recently finished his freshman year. Currently, he works at Stephenson Hall on campus. 
Heath is married to Ricky Heath, who has served in the military for 32 years. Together, the couple has two children: Jacob, age 18, and Kelsey, age 12.
As if being a mom and college student were not enough, Heath also served as the treasurer for the JSU Dietetics and Culinary/Hospitality Student Association from August 2012 to August 2014. She also assisted with a study on an age appropriate nutrition education program geared towards children in a pre-school setting, which she presented at the 2014 JSU Arts and Sciences Research Symposium.
So what's next for this award-winning dietitian?
Well, on April 12, Heath was notified that she had received a distance dietetic internship from Utah State University. After a four-day orientation at USU on campus, she will finish the rest of her internship here in Alabama by completing four rotations that are supervised by preceptors. After getting the internship under her belt, Heath can then take the exam necessary to becoming a registered dietitian.
In the future, Heath plans to use her degree to work with a cause that is very dear to her heart: children with diabetes. In fact, her son's diabetes diagnosis in April 2011 served as the catapult that launched her into pursuing a degree in dietetics.
"I hope to encourage and teach children who have diabetes with compassion and help them understand the benefits of eating healthy to impact their lives in positives ways," explained Heath.
Among the 724 graduates this semester were 15 students with a perfect 4.0 GPA: Calvin Charles Patrick Baker, Olivia Claire Brown, Sierra Justine Coleman, Elise Marie Erb, Daniel Brett Jackson, Kelly Nicole Martin, Bonaventure Bisong Mbella, Cassidy Beth McDougale, Bailee Brooke Mills, Jasmine Daniell Moten, Olga Awuor Ochieng, Amanda Leigh Parker, Nicholas Blanton Posey, Carrie Danielle Shaw, and Ashley Arrington Skinner.
Jacksonville State University would like to wish Heath and all our Spring 2015 graduates the best of luck in their future endeavors. For information on how to begin your own JSU journey, please visit www.jsu.edu.
This article originally appeared in the "Town and Gown" of the Jacksonville News. 
Photo: The Heath Family (Angela Ritter)