Jazz Ensemble Wins Downbeat Award
05/30/2015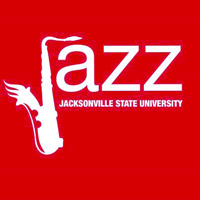 JSU Jazz Ensemble I is featured in this month's edition of the international magazine, Downbeat, as the winners of the Downbeat Magazine Award. The award is essentially the college or university equivalent of winning a Grammy.
JSU Jazz Ensembles provide students with the opportunity to develop skills associated with performance in the jazz idiom while performing a wide variety of contemporary and traditional jazz compositions. They offer all JSU students, music and non-majors alike, the opportunity to perform in jazz ensembles of recognized excellence. Basic concepts that lead to creativity and self-expression in jazz are learned by participating from their experience in large and small jazz ensembles. Because of the improvisatory element basic to jazz, ensembles offer an important and unique opportunity for all students to develop their creative process.
Jazz I is the jazz program's premier performing group. The 18-member ensemble is open by audition to any student at JSU. The rigorous performing schedule includes several campus and community concerts each semester, in addition to a tour with the JSU Wind Ensemble in March and a recruiting tour in May. 
The group is directed by Dr. Andrew Nevala. With more than 20 years of experience, Nevala has been playing jazz since he started college in the early 1990s. Nevala recently completed his fourth year of teaching at JSU, prior to which he was director of jazz studies for three years at California State University, Stanislaus. Before his stint at CSU, Nevala was an active touring musician, completing several European tours. While Nevala is not a new face to Downbeat, the award holds great significance for him, the university and the state.
"As a college musician, I won several times," explains Nevala. "This is the first time as a director, and also it's the first time a collegiate group has been recognized from the state of Alabama."