Administrative Professionals to Gather for Annual Conference April 22
04/03/2015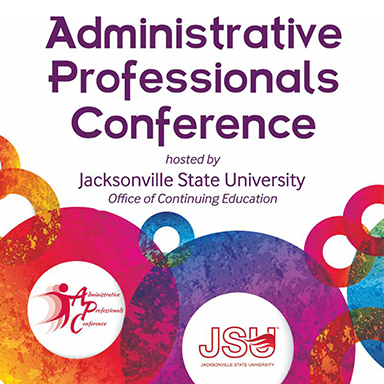 Administrative professionals are worth their weight in gold in the boardroom and are often the first point of contact when a problem arises.
On April 22, many will leave their bosses to fend for themselves for the day to attend the annual Administrative Professionals Conference, sponsored by Jacksonville State University's Office of Continuing Education.
Now in its fourth year, the event brings together administrative professionals for a day of inspiration and professional rejuvenation. On the menu are riveting speakers, food and fellowship, as well as helpful breakout sessions on a variety of topics ranging from identity theft to mentorship to bullying in the workplace. This year's event will be at the Oxford Civic Center.
Mistress of Ceremonies will be soprano Teresa Stricklin, former Miss Alabama and first runner up to Miss America 1979. Mrs. Stricklin, a JSU alumna, joined the JSU music faculty in 2001 as a voice instructor after a 15-year career in public relations/admissions at the university.  She also serves as vocal coach for the annual musical and is assistant director/public relations for JSU Opera Theatre.
Afternoon keynote speaker will be Jeannine Teague, strategic initiative  - senior manager at PricewaterhouseCoopers LLP. Ms. Teague is a marketing and sales leader with more than 20 years of experience, and is known for developing and inspiring high performing teams, creating vision and strategy, building brands and executing action plans tied directly to business objectives for both Fortune 500 and smaller entrepreneurial organizations. Ms. Teague will speak on the importance of mentors and coaches, and how self-awareness is the most important trait for a champion.
Back by popular demand this year will be meteorologist and motivational speaker James Spann, who will forego predicting the weather to speak about handling life's storms.  He will also share valuable leadership virtues that won't fail in times of need. Spann has been a television weather anchor for more than 35 years and has received the two top meteorology awards: National Weather Association Broadcaster of the Year and the American Meteorological Society Award for Broadcast Meteorology. He has won an Emmy for outstanding achievement of 25+ years in broadcast with a proven record of mentoring and community involvement.
Early bird conference registration is $129 through April 3. After April 3, registration is $149. To register, visit www.jsu.edu/coned or call 256-782-5918 (Toll free: 1-800-634-7199). 
Conference day check-in begins at 7:30 a.m. The conference will run from 8 a.m. – 4:30 p.m. The Oxford Civic Center is located at 401 McCullars Lane, Oxford, Alabama.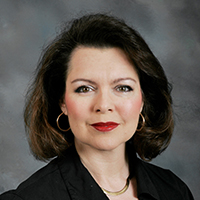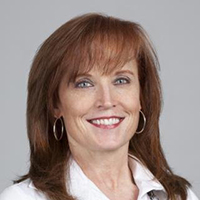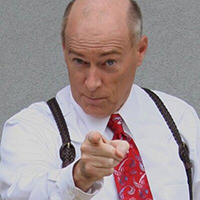 From left: Teresa Stricklin, Jeannine Teague, James Spann (image sources- JSU, LinkedIn, Twitter)