Study Abroad in Italy Interest Meeting
02/03/2015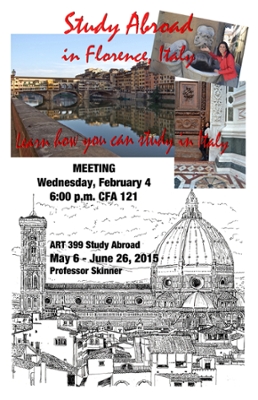 Want to study in Italy this summer? Find out how! There will be an interest meeting February 4 at 6 p.m. in the Carlisle Fine Arts building, Rm. 121.
The trip will be part of the course, Art 399, taught by Professor Jauneth Skinner and will take place May 6 until June 26.
For further information about the interest meeting, please contact Professor Skinner at jauneths@jsu.edu.