JSU Chamber Winds to Perform Concert on February 13
02/06/2015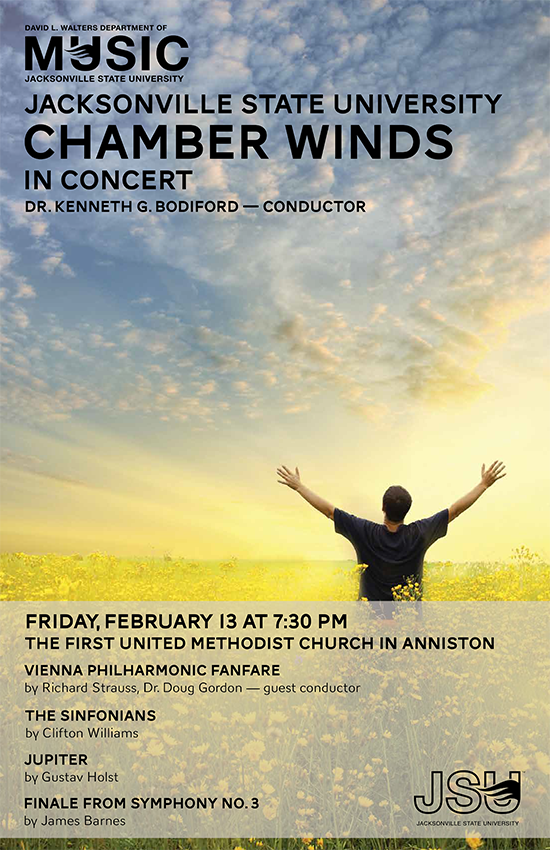 The David L. Walters Department of Music at Jacksonville State University will present the JSU Chamber Winds in Concert under the direction of Dr. Kenneth G. Bodiford on Friday, February 13 at 7:30 p.m. at the First United Methodist Church in Anniston.
The program will feature Vienna Philharmonic Fanfare by Richard Strauss, under the direction of guest conductor Dr. Doug Gordon. Other selections include The Sinfonians by Clifton Williams, Jupiter by Gustav Holst and Finale From Symphony No. 3 by James Barnes.
The concert is free and open to the public.