Football Hosting Walk-on Meeting Feb. 17
02/16/2015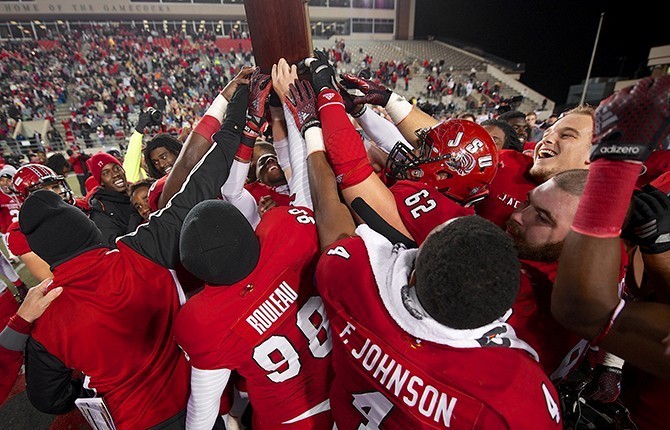 The JSU football team had 15 new players join the team on National Signing Day earlier this month but there is still a chance for Gamecock hopefuls to join the OVC championship winning team. A meeting for those interested in walking on this season will be held Feb. 17, 6 p.m., at the Gamecock Field House.

To participate in walk-on tryouts you must meet the following requirements:
• Enrolled full-time (minimum 12 credit hours) during spring 2015 semester
• Fully qualified with the NCAA Eligibility Center 
• Provide a copy of a medical physical, a lab report on sickle cell solubility, and proof of health insurance
• Present a JSU student ID card
• Complete the walk-on questionnaire
Questions concerning NCAA eligibility or JSU student status should be directed to the JSU Compliance Office at 256-782-5970.