Pulitzer Prize Winner Rick Bragg to Present "Jerry Lee Lewis: His Own Story" on Nov. 12
11/06/2014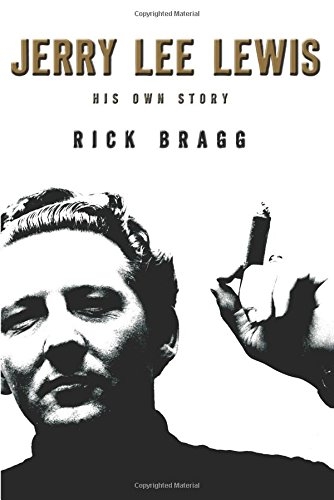 New York Times bestselling author and local-boy-made-good Rick Bragg, a native of the Jacksonville, AL. area, will be on campus Nov. 12 to discuss his new book, "Jerry Lee Lewis: His Own Story," at 7 p.m. in Leone Cole Auditorium. Admission is free and the event is open to the public.
The former New York Times correspondent won the Pulitzer Prize for feature writing in 1996 and went on to author five books: "All Over But the Shoutin'," "Ava's Man," "The Prince of Frogtown," "I Am a Soldier, Too: The Jessica Lynch Story," and "The Most They Ever Had." In 1992, he received the Nieman Fellowship to Harvard University. 
Bragg has received more than 50 writing awards in 20 years, including the American Society of Newspaper Editors Distinguished Writing Award, the 2009 Harper Lee Award for Alabama's Distinguished Writer of the Year, the 2011 James Beard Journalism Award for Food Culture and Travel and the 2013 Alabama Artist of the Year. He currently teaches advanced magazine writing and narrative non-fiction in the journalism department at the University of Alabama. 
In 2013, JSU bestowed upon Bragg the honorary doctor of letters for his accomplishments on behalf of the citizens of Alabama.
In his new book, Bragg captures for the first time ever the authorized life story of one of the music industry's greatest legends – Jerry Lee Lewis. A monumental figure on the American landscape, Lewis galvanized the world with hit records like "Whole Lotta Shakin' Goin' On" and "Great Balls of Fire," causing riots and boycotts with his incendiary performances.
During his visit to JSU, Bragg will be available to sign copies for the audience. Jake Reiss of Alabama Booksmith will be on hand to sell copies of all of Rick's books. For more information, please contact the JSU Department of English at 256-782-5411.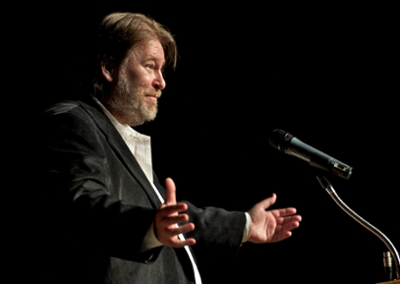 Photo Above: Rick Bragg (Steve Latham/JSU)