Dr. Bill Rankin to Address JSU Faculty on August 18
08/12/2014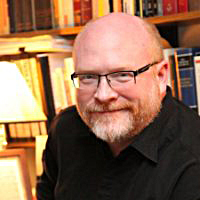 Dr. Bill Rankin (from LinkedIn profile)
On Monday, August 18, 2014, Jacksonville State University will welcome Dr. Bill Rankin, who will speak to our faculty.  Dr. Rankin's experience at Abilene Christian University, whose 1:1 technology initiative was the first in the nation, along with his distinguished career as a university professor, make him the ideal speaker to begin the first year of our Quality Enhancement Plan.  
Dr. Rankin, a Professor of English and Honors College Fellow for 24 years at ACU, understands the concerns of traditional faculty in the wake of change and speaks of his own teaching experiences and the effects of technological innovations upon his ACU classes.  Dr. Rankin's talk will follow Dr. William A. Meehan's annual Faculty and Staff Meeting in Leone Cole Auditorium. JSU faculty members should plan to remain in the auditorium at the close of the annual meeting.  We will give the staff members a few moments to leave and then welcome Dr. Rankin to the stage.
Many of Dr. Rankin's presentations are online. To learn more about him before the 18th, please view the keynote address at the 2011 Harvard User Conference below, or any of the other recommended links.
Learning Without Frontiers (London)