Shelter Etowah Mobile App Wins Award From IAEM
07/11/2014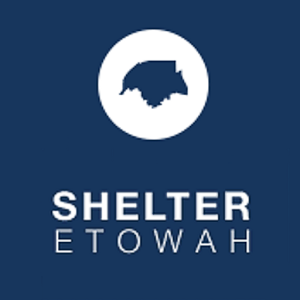 A mobile app that helps residents find shelter in severe weather has earned recognition for the Jacksonville State University Department of Emergency Management. The app, "Shelter Etowah," has won the International Association of Emergency Managers (IAEM) 2014 Technology & Innovation Division 2 Award by the USA Council of the IAEM. The Division 2 award category is for state/regional/national/international government and non-profit organizations, such as colleges/universities or associations. Celeste Richardson, an EM doctoral student, developed the mobile app under the supervision of EM faculty member Dr. Tanveer Islam. The award will be presented at the IAEM 62nd Annual Conference & EMEX 2014 on Nov. 14-19 in San Antonio, Texas.
Etowah County EMA, in collaboration with local businesses, community centers, public buildings and churches, created the "Shelter Etowah" program to provide residents with places to take refuge from severe weather. The mobile app project was undertaken by JSU EM Department to provide further support to the program so that more people could benefit from this community initiative and be able to access the shelter information easily using cellular telephones.
The app provides shelter information (e.g., address, contact information, handicap accessibility, pet acceptance, etc.) for the twelve designated community shelters located in Etowah County, including live updates of these shelters (i.e., open or closed) on a map so that people can take refuge in an open shelter during a severe weather emergency. It also helps users navigate to these shelters from their current locations using real-time GPS features. If necessary, users can make calls directly to shelters by one touch using the app. 
The Etowah County EMA officially released the "Shelter Etowah" app during the last severe weather season. The app was developed for Android and iOS platforms.
Download Shelter Etowah App for iOS
Download Shelter Etowah App for Android