JSU Department of Art Presents "Bats, Boards, Brands, & Ben" on April 9
04/03/2014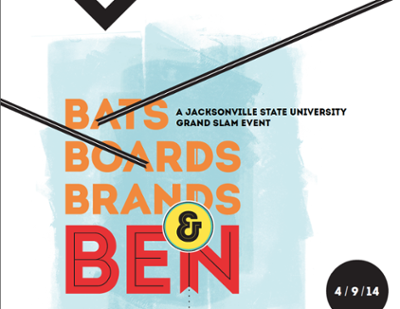 On April 9, 2014, Jacksonville State University's Art Department will host guest speaker Ben Jenkins. The speech will take place at the JSU Roundhouse at 7:00 p.m. This event is free and open to the public.
Ben Jenkins is the founder, creative director and lead designer at One Fast Buffalo, which is a brand strategy, experience, launch and design firm. He is also the creator of Warstic Wood Bat Company, which, in addition to its own huge success, has also partnered with COACH New York for limited edition bats.
Check out Ben's work and products: onefastbuffalo.com, warstic.com, treadsmith.com, workhauslodge.com and goodbrandmedicine.com.

For more information, please contact Jamie Runnells at (256)-782-5661.