Spice Up Your Health at March 12 'Mardi Gras' Wellness Wednesday
03/07/2014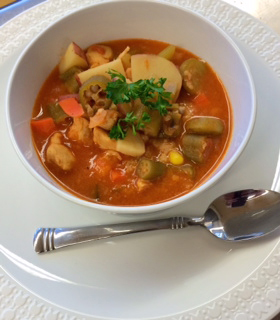 Join students from the Nutrition and Exercise Science programs at JSU for a spectacular lunch that is sure to spice up your health!
This month's Wellness Wednesday will take place March 12 from noon-1 p.m. in Room 118 East Mason Hall.
The menu will include lighter versions of Mardi Gras favorites including Cajun tomato salsa with spicy chips, Diabetic Cajun Chicken Gumbo and Lightened King Cake, prepared by the Nutrition students. There will also be a short presentation on the uses and benefits of spices by ESW studnts.
Cost of the luncheon is $5 for students, $7 for faculty/staff. Take out is available.
To reserve your place at the table, call 256-782-5054.