UPDATED- A Heart Healthy Meal Highlights Swinging February Wellness Wednesday Lunch
02/06/2014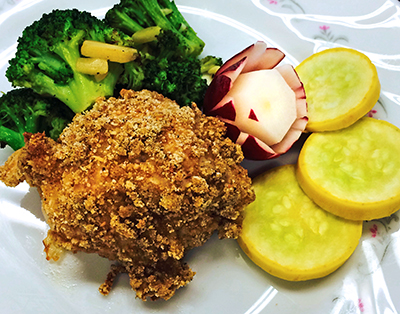 UPDATED February 10, 2014- This event has been rescheduled from February 12 to February 19 due to impending severe weather.
Join Exercise Science and Wellness and Family and Consumer Science students for a swinging good time and a heart healthy meal of cabaret chicken cordon bleu at the February Wellness Wednesday lunch!
Hors d'oeuvre will precede the meal, and Baked Alaska will be dessert. All students and faculty are welcome to attend this Big Band themed lunch. A short presentation during the luncheon will provide each guest with heart healthy tips to improve their lifestyle.
When: NEW DATE! February 19, 2014; 12-1 p.m.
Where: East Mason Hall Room 118
Cost: $5.00 Students, $7.00 Faculty/staff
RSVP to: (256)782- 5054
There is an option of receiving a to-go order due to limited seating.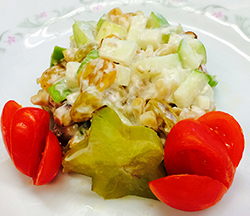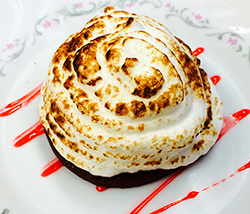 About the photos: Top- Chicken Cordon Bleu; Above, left- Lightened Waldorf Salad; Above, right- Baked Alaska (courtesy)