Want to Study Abroad in Rome? Interest Meeting Scheduled for September 23
09/03/2013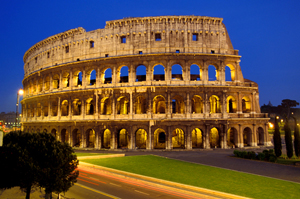 There will be an interest meeting for a study abroad trip to Rome, Italy (May-Term 2014), on Sep. 23 at 4:30 p.m. in Brewer Hall 228.
The topic of the term will be "What is the Good Life? Ancient Roman and Early Christian Answers."
Don't miss this opportunity to travel and discuss this question around the historic sites in which these classic answers were given. Please note there are a limited number of seats on this trip.
For more information, please contact Dr. Jeremiah Russell or Dr. Donald Prudlo.