Dr. Christie Shelton is New Dean, JSU College of Nursing
08/05/2013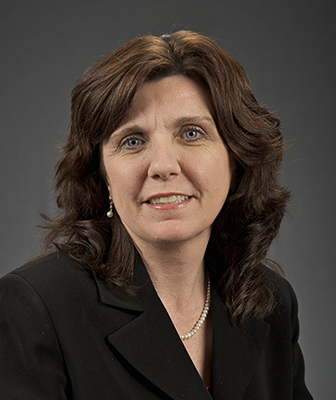 On August 1, Dr. Christie Shelton assumed the reins as Dean, College of Nursing, Jacksonville State University. Her affiliation with the College of Nursing began more than thirteen years ago and during that time Dr. Shelton has performed many roles. She previously served as Associate Dean, College of Nursing, Director of the Bachelor of Science in Nursing Program, member of the nursing faculty, clinical associate for the nursing arts lab, and co-principal investigator/project director for $3.2 million grant to study health effects of PCBs in Anniston.
Dr. Shelton holds licenses and certifications as a Certified Nurse Educator from the National League for Nursing, a Registered Nurse from the Alabama Board of Nursing, and Department of Homeland Security Certified Instructor for the Center of Domestic Preparedness, Federal Emergency Management Agency. Her academic credentials include two degrees from Jacksonville State University, the B.S.N. and the M.S.N., and a Ph. D. from the University of Alabama in Birmingham where her focus was on Occupational Health. In addition to earning the Ph.D. at UAB, Dr. Shelton also earned a Certificate of Teaching in Nursing. She has participated in leadership development conferences and institutes, which have contributed to her preparation for leading the College of Nursing.
Jacksonville State University is fortunate to have Dr. Shelton, one of our own, who has great vision of the College of Nursing and its role in preparing nurses for the 21st Century. We look forward to her leadership of the College of Nursing.
Photo: Dr. Christie Shelton (Steve Latham/JSU)