Wellness Wednesday Set for April 3
04/01/2013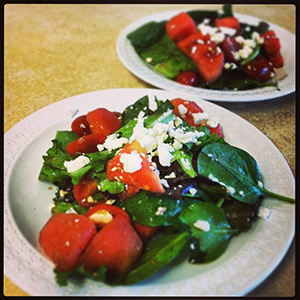 No fooling… Cooking with alcohol can be beneficial to your health!
Come to Wellness Wednesday on April 3 and enjoy a healthy lunch and brief discussion about those benefits.
Wellness Wednesday always includes a healthy lunch menu that won't break your calorie budget! The meal is prepared by Family and Consumer Sciences majors and will be followed by a presentation by Exercise Science and Wellness majors.
The meal will consist of Spring Salad with Feta Cheese, Pomodoro Sauce over Whole Wheat Pasta, and Key Lime Mousse.
The lunch begins at noon in Room 118 of Mason Hall. The cost of the meal is $7.
Please make your reservations by by calling Lynn Steward at 256-782-5054.
Take out plates are available.