Mack Collier, Christina "CK" Kerley to Present Social Media, Marketing Seminar at JSU
03/18/2013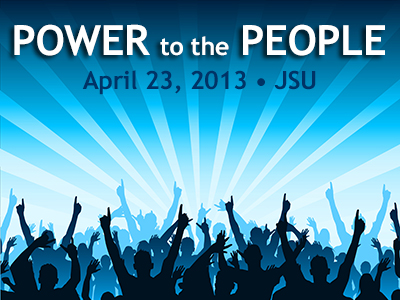 The Jacksonville State University Office of Public Relations in conjunction with the JSU Office of Continuing Education will present "Power to the People: Revolutionize Your Brand Through Social Media & Mobile Marketing" featuring Mack Collier and Christina "CK" Kerley on Tuesday, April 23 at Jacksonville State University's Houston Cole Library.
In this high energy, one-day seminar participants will hear from two leading minds in the fields of mobile and social media marketing as they teach how to propel their brands into the 21st century using their greatest marketing asset-- their customers!  Each participant will receive a free copy of CK's new eBook, Innovation through Mobile, and the first 25 registrants will receive a FREE copy of Mack's new book, Think Like A Rock Star: How to Create Social Media and Marketing Strategies That Turn Customers Into Fans. The seminar will be from 8 a.m. - 4 p.m. with a networking reception with the presenters to follow.
The price of $99 includes light breakfast, a boxed lunch, admission to the networking reception and .6 CEUs. Space is limited and will be awarded on a first-come, first-served basis.
Register Online Here or call 1-800-634-7199 (outside Calhoun County), 256-782-5918 (in county).
View the Agenda and Course Descriptions
During This Course participants will...

• Become familiar with customer behavior, including why and how people use social media and mobile technology.
• Learn how to match their business objectives to their customers' social media behaviors.  
• Learn about the latest mobile marketing technology and tools for the business sector, including mobile apps, QR codes, SMS alerts, mobile image recognition, video and audio, proximity marketing, geofencing, augmented reality, and near field communication.  
• Learn how to leverage mobile to meet their business objectives and expand their customer base.
• Participate in case study discussions guaranteed to inspire!
About Mack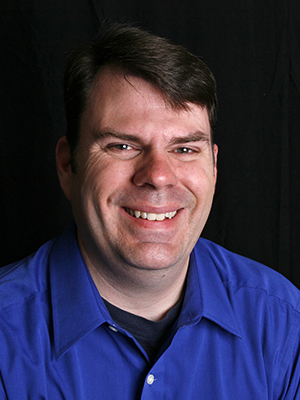 Mack Collier is a strategist, trainer, and speaker located in Alabama who specializes in helping companies better connect with their customers via social media. He has been actively immersed in social media since 2005, and in that time, has helped businesses of all shapes and sizes better connect with their customers via these amazing tools and sites. His clients include businesses from sole proprietorships to Fortune 100 companies.  His goal is to help his clients create those connections with their customers, and nurture them into relationships that help grow their bottom line.
Mack is a highly sought-after speaker on social media and customer-engagement topics and has presented at some of the top social media conferences and events, including South By Southwest Interactive, Blog World and New Media Expo, Marketing Profs Digital Marketing Mixer, and Social Media Optimization Summit.  Additionally, he founded and moderates #Blogchat, the largest Twitter Chat on the Internet, where thousands of people meet each Sunday night on Twitter to discuss a different blogging topic.
 
Additionally, Mack's thoughts and expertise on Marketing, Brand Advocacy and Social Media have been sought by some of the world's most prestigious news sources, including The Wall Street Journal, Time, USA Today, CNBC, ESPN, The Washington Post, CNET and MSNBC.  His first business book, Think Like A Rock Star: How to Create Social Media and Marketing Strategies That Turn Customers Into Fans will be published in 2013 by McGraw-Hill.
For more about Mack, please visit www.mackcollier.com.
About CK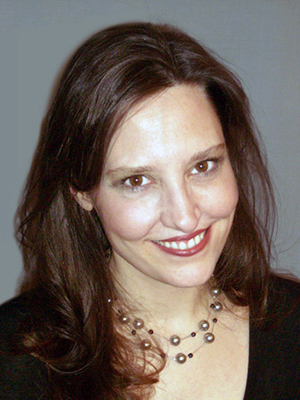 Christina "CK" Kerley drives today's executives to rethink, reimagine and reinvent their marketing. Thriving on change, for 20 years CK has steered B2B and B2C companies through a series of stunning revolutions-- spanning digital technology, social media, mobile marketing and ubiquitous computing (aka "The Internet of Things"). With her vibrant speeches, seminal papers, executive trainings and innovation clinics, CK ignites the "aha!" moments that drive business transformation.
An in-demand speaker, CK's presentations are often termed "edu-tainment" due to her signature high-energy style, power-packed content and thoroughly engaging delivery. Possessing a top-tier portfolio of business audiences across the U.S., Europe, and the Asia-Pacific region, she has presented to-- and left deep impressions on-- business leaders at the United Nations, Microsoft, Johnson & Johnson, Neutrogena, Cisco, Sun Microsystems, and highly acclaimed universities, including Stanford, Northwestern and Rutgers. Her strategic projects boast an equally impressive lineup of leaders, and she is frequently cited in the media and business books.
CK's popular works-- all firsts in the industry-- include Innovation Through Mobile (2013) and The Mobile Revolution (2011), with the highly anticipated The Innovation of Things arriving in Q4 2013.
Based in New York City, CK is surely one of the most dynamic thought leaders and business muses of our time. For all things CK, please visit www.allthingsCK.com.
For more information, please email Angie Finley in the JSU Office of Public Relations or call 256-782-5468.