Dr. Nathan Wight, Kathy Gregory to Capture "The Exquisite Hour" in March 9 Concert
03/04/2013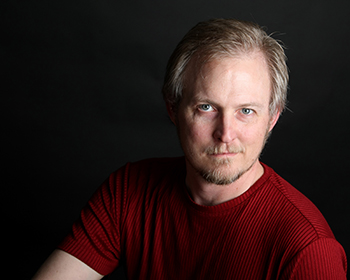 As a tribute to the time change and the fleeting hour that we will lose when we "spring forward" this weekend, Dr. Nathan Wight and Kathy Gregory will present a concert entitled "L'Heure Exquise," which translates as "The Exquisite Hour."  Please plan to join them for an hour of French love poetry set by French and Russian composers.  The performance is at the First Presbyterian Church in Anniston at 7:30 p.m. on Saturday, March 9.  
Dr. Wight has been a member of the JSU faculty since 2003.  He has performed with noteworthy organizations including the Houston Grand Opera and the Santa Fe Opera.  
Ms. Gregory is an adjunct piano professor and a JSU alumna.  She is also a recently retired elementary school principal.  
The concert is free to the public.
Photo- Dr. Nathan Wight (courtesy)