Hammond Hall Gallery Exhibit 'The Deep Song' by Helen DeRamus Opens Feb. 7
02/07/2013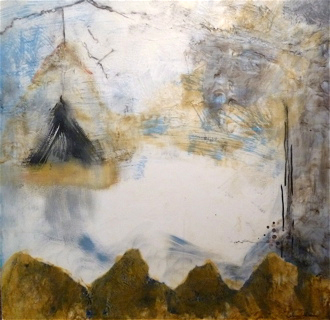 In conjunction with this years Kaleidoscope Festival of the Arts, Hammond Hall Gallery is pleased to announce the opening of The Deep Song, a collection of encaustic paintings by artist Helen DeRamus.
There will be an opening reception on Thursday, February 7 for the exhibit, which runs through February 28.
The opening reception will be from 6:30 - 8:30 p.m. with a Gallery Talk featuring the artist at 7 p.m.

Gallery Hours are Monday through Friday from 8:30 a.m. - 4 p.m.
All exhibits are free and open to the public.
Photo: 'Safe Haven' by Helen DeRamus (courtesy)