JSU Student Health Center Welcomes OBGYN Dr. Joshua Johannson, M.D.
11/01/2012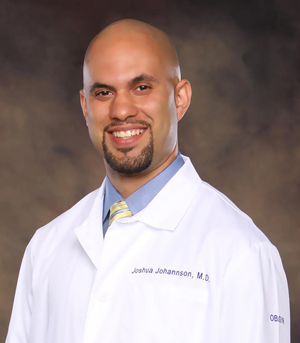 The Jacksonville State University Student Health Center welcomes Dr. Joshua Johannson, M.D.
Dr. Johannson is a graduate of Talladega College and the University of Michigan Medical School. He is board certified by the American Board of Obstetrics and Gynecology. He is married and has four children.
More information about his private practice may be found at: http://cheahawomen.com. Having served as Clinical Assistant Professor at Pennsylvania Hospital, Dr. Johannson understands the complex needs of today's college students.
Student Health gladly accepts primary care appointments for Dr. Johannson on Fridays from 1-4:30 p.m.. Please call JSU Student Health at 256.782.5310 to schedule your appointment. 
Photo: Dr. Joshua Johannson (courtesy)