Freshman Forum Sponsor Nov. 19 " Wobble for Water" Dance-Off to Benefit Wine to Water
11/02/2012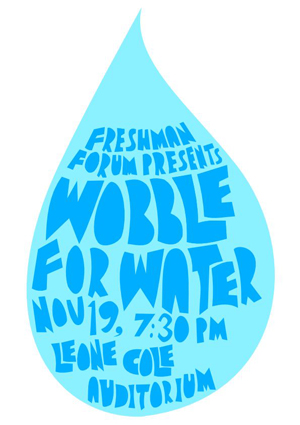 Wobble for Water is a dance-off presented by Freshman Forum. Get a group of friends together and show us your moves!
The event will be November 19 at 7:30 p.m. in Leone Cole Auditorium. It is $5 per person to enter and your can register with any Freshman Forum member or visit our table in the TMB food court! While there, be sure to buy a water droplet to support the efforts of Wine to Water! And if you don't want to dance you can still come watch and vote for your favorite act! Admission is $2 pre-sale and $5 at the door.

All proceeds from the event will go towards purchasing water filters and other supplies for those suffering from the international water crisis. 
The JSU Freshman class has adopted CNN Hero Doc Hendley's organization Wine to Water as this year's service project. The class read Hendley's book for their summer reading assignment and Hendley visited campus on September 11 to speak and involve students in building filters. The class will lead events throughout the year that will help support Wine to Water.
Read more about Wine to Water and Doc Hendley's recent campus visit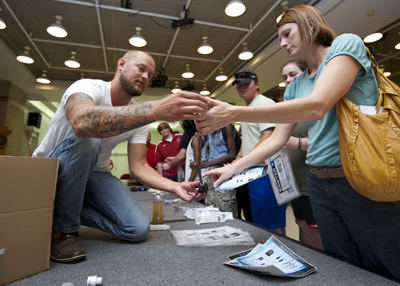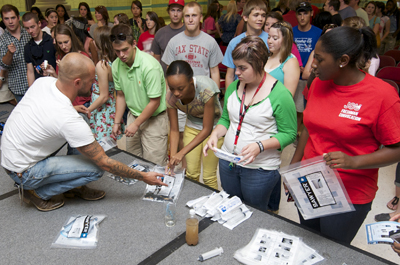 Photos: Doc Hendley, founder of Wine to Water, shows JSU students how to build an inexpensive, effective water filtration system during his Sept. 11 trip to Jacksonville State. (Matt Reynolds/JSU)