Fall Concert of JSU Show Choir, Encore!
11/08/2012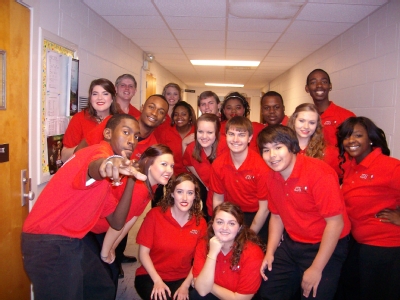 Encore!, the JSU Show Choir, will present a rousing evening of song and dance on November 15 at 7:30 p.m. in the Mason Hall Performance Center. The event will feature hit songs from such well-known movies as Footloose, Risky Business, Wayne's World, Eragon, and Animal House. The ensemble of 30 singers and instrumentalists will entertain the young and old. Admission is free. 
For more information, contact Renee Baptiste at baptiste@jsu.edu.