Meet Jacksonville State University's New Trustees
07/17/2012
Jacksonville State University's three new trustees, confirmed in late April, will participate in their first quarterly board meeting on Monday, July 23. Each has an abundance of talents to offer JSU. Clarence William Daugette III, State Senator Vivian Davis Figures, and Gale Saxon Main are not only highly qualified for the job, they are enthusiastic and eager to serve JSU and the community.
JSU's Board of Trustees was established in 1967 as the school's guiding body. Among the board's powers and responsibilities are the hiring of faculty and oversight of courses of instruction, the governance of the university, the setting of tuition and fees, and the conferring of degrees, as well as any other action it deems best for promoting the interest of the university. The board consists of two members from Jacksonville's congressional district, one from each of the other congressional districts in the state, one at-large member, the state superintendent of education, and the governor, who is the ex officio president of the board. Trustees serve 12-year appointments.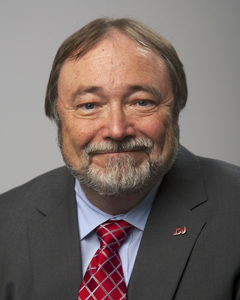 Clarence William Daugette III comes from a family whose roots run deep at JSU. Daugette's grandfather, Dr. Clarence William Daugette, was president of JSU (then named State Normal School and then Jacksonville State Teachers College) from 1899-1942. His father, Colonel Clarence William Daugette, Jr., was both a graduate and trustee of JSU. He also was the chairman of the board of the International Endowment Foundation, and JSU's International House is named after him. Clarence Daugette III graduated from JSU in 1974 and went on to serve for 18 years in the United States Army Reserve. He is a member of the Chamber of Commerce, and serves on the boards of the Greater Alabama Council Boy Scouts of America and the local Boys and Girls Club. He is president of the International House Foundation Board at JSU. 
"My family has a lot of history within the school, and I'm certainly proud of that history and also that I have the opportunity to serve the school, the students and the community," Daugette says. "I'm excited about the opportunity to influence the school and be a part of giving guidance in helping it to grow."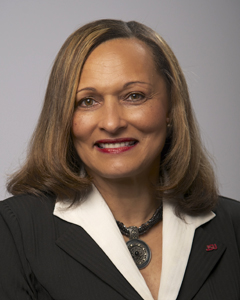 State Senator Vivian Davis Figures began her political career in 1984 when she ran as a delegate to the Democratic National Convention. Her work ethic and drive make her an ideal trustee; she strives to help as many people as she can.  
After the death of her husband, State Senator Michael A. Figures, she was elected in 1997 to serve the remainder of his term, making her the first African-American woman to serve as the state senator from the 33rd District (Mobile County). She became the first African-American woman to become the Democratic nominee for U.S. Senate, and was elected by her Democratic senate colleagues to serve as minority leader for years 2013 and 2014.
Senator Figures has served on countless boards, including the following Senate Standing Committees: Finance and Taxation, Education Rules Education, Governmental Affairs and Children, Youth Affairs and Human Resources, among others. Senate President Pro Tem Del Marsh appointed her to serve on the Children's Policy Council, and she was awarded the National Tobacco Award for her campaign for Tobacco-Free Kids. 
"Education is very important to me, and I believe that all of our children should have access to an excellent education and be given the opportunity," Figures says. "So this is going to afford me the opportunity to do that on another level."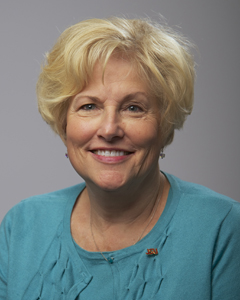 Gale Saxon Main's experience and civic involvement within the community have sculpted her to be an ideal addition to the JSU Board of Trustees. A native of Clay County, she holds a master's degree in education from JSU. She taught for 10 years for four different school systems, and has served as chairperson on the Scenic Byways Advisory Council for the State of Alabama, treasurer and board member for the Alabama Trust for Historic Preservation, Landmarks Advisory Board, as a member of The Alabama Commission on Higher Education, the Alabama Historical Commission and The Antiquarian Society of Montgomery, among others. Main looks forward to getting to know the students and faculty that comprise JSU, as well as making sure that JSU stays the best university it can possibly be. 
"I hope to talk with some of the students and faculty in order to learn their hopes, dreams, aspirations and some of their issues with the campus," Main says. "The two most important things we must do are keep JSU at its academic peak while trying to keep education affordable." 
JSU is proud to welcome these three new trustees, and knows that with their knowledge, drive and thoughtfulness, JSU will continue to grow both in numbers and excellence.