Dr. Browder Reunion Set for October 26
07/18/2012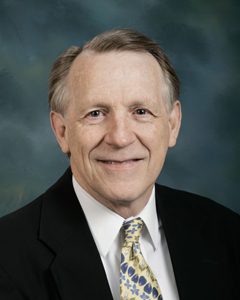 Are you a former student of Dr. Glen Browder? If so, please make plans to attend the Dr. Browder Reunion during JSU Homecoming weekend on October 26, 2012.
In 1971, Dr. Glen Browder arrived on the Jacksonville State University campus to begin a long and productive career as a political science professor at "the friendliest campus" in the South.  He taught thousands of students and served as a mentor in other ways over the years.  He also distinguished himself as a public servant  in Montgomery and Washington.  Now he's retired, but he continues civic service as Emeritus Professor in American Democracy at JSU. In fact, NewSouth Books is publishing his biography ("Professor-Politician") this Summer.
It seems fitting that Dr. Browder, his students, and friends get together to reminisce about the good times. To commemorate this fortieth anniversary, JSU and a Host Committee are sponsoring the "Dr. Browder Reunion" during this year's Homecoming weekend. We are planning an informal reception with heavy hors d'oeuvres at Houston Cole Library from 5:00-7:30 Friday evening, Oct. 26, 2012.  The Host Committee is covering the cost of food, so there is no charge for attendance. This is a great opportunity to visit with our professor/mentor/friend, renew old relations, and talk about fond memories that night; then you can take in the Homecoming festivities on Saturday.
Former students, please send in your reservations (with full name, address, and phone number) to:
JSU Alumni Relations Office
1-877-578-2586 (tollfree),  256-782-5404 (local), or alumni@jsu.edu
Photo: Dr. Glen Browder (JSU photo)