Two from Jacksonville State University Competing for Miss Alabama Crown
06/05/2012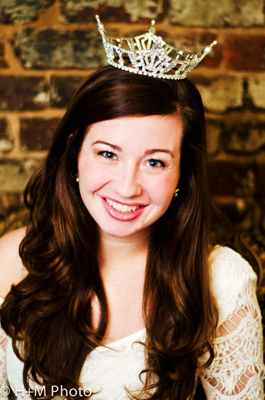 Two Jacksonville State University co-eds are representing the University this week at the Miss Alabama Pageant, which will culminate on Saturday, June 9 at Samford University's Wright Center.
JSU's official representative is Beth Milam, Miss JSU 2012. A 22-year-old recreation leadership major from Birmingham, Ms. Milam's platform is THINK PINK with the Susan G. Komen Foundation. At the pageant, her talent will be a musical theater performance, "Shy." 
Also at this year's pageant is Miss JSU 2011, Whitney Curtis, competing this year as Miss Rocket City. This is Ms. Curtis' second trip to the Miss Alabama pageant. 

Ms. Curtis, 23, is a music education major from Talladega. For her talent, she will perform on the piano "Toccatta" by Geoffrey Bush. Her platform is Keeping the Arts Alive. 
Since the pageant began in 1921, seven Jacksonville State University women have worn the Miss Alabama crown, including Heather Whitestone McCallum, who went on become Miss America 1995. Miss America 1979 runner-up Teresa Cheatham Stricklin was Miss Alabama 1978. Other Miss Alabamas from JSU are Ceil Jenkins Snow (1971), Jane Rice Holloway (1973), Julie Houston Elmer (1977), Tammy Little Haynes (1984) and Jamie Langley (2007).
Forty-eight women are competing for the Miss Alabama crown this week. The current Miss Alabama, Courtney Porter of Clay, will crown the winner. 
To send mail or flowers to Miss JSU while she is at the pageant, please address them as follows: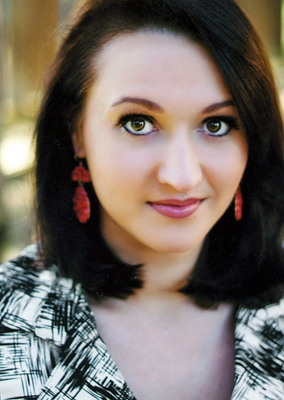 Miss Beth Milam
Miss Alabama Pageant
SU Box 292266
Birmingham, AL 35229
Please do not mail cards after Wednesday, June 6 and no deliveries will be accepted on Saturday, June 9.
For more information about the Miss Alabama Pageant, please visit www.missalabama.com.
Top photo: Miss JSU 2012 Beth Milam
Right photo: Miss JSU 2011, Miss Rocket City Whitney Curtis