Visual Arts Society Hosts Annual Spring Gala, Silent Auction on May 17
05/02/2012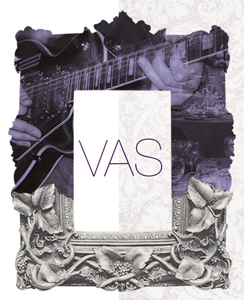 The Visual Arts Society requests the pleasure of your company at the 20th Annual Spring Gala and Silent Auction on Thursday, May 17 at the Victoria Inn in Anniston. Proceeds from the evening will benefit JSU Art Student Scholarships.
The evening will begin with hors d'oeuvres and wine at 6:30 p.m., followed by the silent auction and dancing from 7:30 - 9:30 p.m. Dancing on the deck will be to the cool jazz sounds of the Manabu Saeki Band.
Included in the silent auction will be watercolor images, mosaic tile, charcoal drawings, ceramic pieces, collage, photography, hand blown glass, oil painting, artist portfolio, fiber art, jewelry and prints.
Many thanks to the following artists who so kindly donated art:
Diana Cadwallader
George Cox
David, Lesa and Lori Cummings
Betty Mills Groover
Jack Hadder
Karen Henricks
Julian Jenkins
Sally Wood Johnson
Bryce Lafferty
Laverne Lombardi
Steve Loucks
Lee Manners
Allison McElroy
Paulette Parks
Jauneth Skinner
Anita Stewart
Dawn Swenson
Rose Munford Tolliver
Ticket prices are $30 per single or $50 per couple for members. Non-members pay $35 per single or $60 per couple. VAS memberships will also be available at the Gala at a reduced price with ticket purchase.
For reservations, please contact Jane Greene at 256-782-5626. 
An online catalogue can be viewed May 7 on the Art Department website.